Shop The Value Connection
You always save with The Value Connection and hundreds of values every single day.Here are some more extra-special limited-time savings, available at our website, over the counter at our retail outlets or by calling us at 320-258-SAVE.
---
Just so you know...
We no longer sell certificates at Crossroads. Visit us at our Townsquare Media location at 640 SE Lincoln Avenue in St. Cloud and at the front desk in the Miller Auto/Marine Plaza 2930 2nd St S, St Cloud. And of course, online too at thevalueconnection.com -- where certificates can be mailed right to you, for no additional charge.
---
FEATURED DEALS
March 19 - March 23 2018
Sale prices in effect from Noon, Monday, March 19th to Friday, Noon, March 23rd. 
BURGER TIME
$5 general certificate -- $5 value for just $3
COMPANION'S ANIMAL HOSPITAL
$30 toward grooming services -- $30 value for just $19
$40 toward boarding services -- $40 value for just $35
New Healthy Pet Exam -- $54.20 value for just $26
Basic Wellness Plan -- $333.63 value for just $220
FAMOUS DAVE'S
$5 in Pig Bucks -- $5 value for just $3.50
MIDWEST VISION CENTER
$100 general certificate -- $100 value for just $60
MILLNER HERITAGE WINERY
$10 general certificate -- $10 value for just $6
MEXICAN VILLAGE
$10 general certificate -- $10 value for just $6.50
MIXIN' IT UP BAKERY
$10 towards regular priced items -- $10 value for just $6
$25 towards regular priced items -- $25 value for just $15
---
NEW ITEM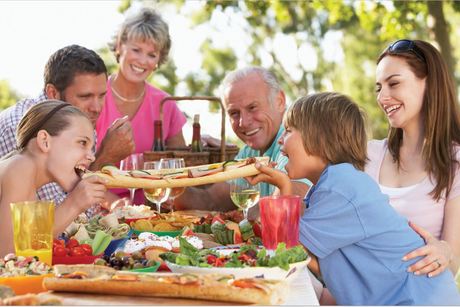 MOSQUITO SQUAD
The Mosquito Squad of St. Cloud team is proud to offer the most trusted and effective mosquito, tick and flea control that is guaranteed to work.  They offer several services that will ensure you the enjoyment of your outdoor living spaces and special events.  Their goal is to protect your family and friends not only from the annoyances of mosquitoes and ticks, but the harmful dangers they can cause as well.
$125 One-Time Spray For Up to One Acre from St. Cloud Mosquito Squad -- $125 value for just $87.50
$100 One-Time Spray 1/2 Acre or less from St. Cloud Mosquito Squad -- $100 value for just $70
$599 Season spraying from St. Cloud Mosquito Squad -- $599 value for just $420
$499 Season spraying from St. Cloud Mosquito Squad -- $499 value for just $350
---
LIMITED TIME SPECIAL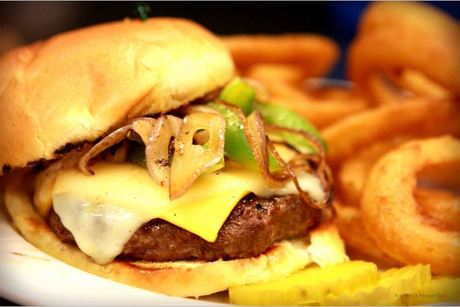 ELMERZ RESTAURANT
Elmerz opened in early 2014 in the former Gerard's location right off Interstate 94 in Sauk Centre.  Under new ownership, this family-run business offers great American cuisine in the restaurant and a full-service bar to enjoy as part of your meal, or on a different stop after work or events with family and friends. Elmerz also features an events center that is perfect for groups of up to 600 for weddings, family reunions, business events, or other happenings. Call for availability for your event's date. And check out their new website: www.elmerz.biz.
$20 at Elmerz Restaurant, Bar & Events Center -- $20 vlaue for just $13
---
LIMITED TIME SPECIAL 

LILY'S WINGS & THINGS
Fresh Food FAST. Swing by Lily's Wings and try their famous chicken wings, fresh ground half-pound Angus burgers, made-to-order pulled pork and more. Use the convenient online ordering system to have your food ready when you walk in the door. Thanks to our food truck, we've gone mobile. You can even order from our food truck online, so that your food will be ready when you walk up.
Open 7 Days a Week from 10:30 AM – 9 PM
$20 at Lily's Wings & Things -- $20 value for just $13
---
LIMITED TIME SPECIAL 
LIBERTY TAX
When tax season rolls around, you want to make sure you're getting every penny back that you're entitled to. You don't have to turn your kitchen table into an accounting office to tackle your taxes! Head to Liberty Tax, where you'll get $100 toward professional tax service. Let the fastest-growing retail tax firm help you get a refund fast, without an appointment, at their St. Cloud location.
$100 in tax service at Liberty Tax -- $100 value for just $55.
---
LIMITED TIME SPECIAL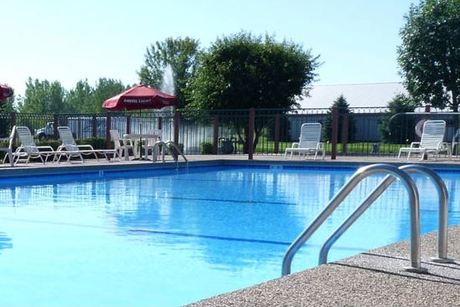 EAGLE TRACE GOLF & EVENT CENTER
Eagle Trace in Clearwater, has 2 heated outdoor pools! One for the big kids and one for the little kids! This is great way to spend the day with family! Save 40% now on an a family pool membership for 2018! Would make a great gift idea. The pools are open Memorial Day through Labor Day 9a.m. to 9p.m. daily!
Annual Family Pool Membership at Eagle Trace -- $323.63 value for just $195.
---
LIMITED TIME SPECIAL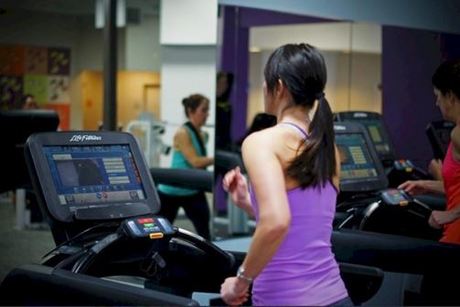 ANYTIME FITNESS
Get to a healthier place at Anytime Fitness! At Anytime Fitness, the friendly and professional staff is trained to help you along your fitness journey, no matter how much support you need. Whether you're new to working out or a fitness pro, Anytime Fitness is here to provide a variety of training options, guidance, and support to help you stay on track and reach your goals. Save on any membership using one or more certificates toward your next membership!
$100 Certificate Toward Any Membership at Anytime Fitness -- $100 value for just $50.
---
FOLLOW THE VALUE CONNECTION ON FACEBOOK & TWITTER
Follow The Value Connection on Facebook and Twitter! Stay up-to-date on our newest items, limited time specials, on location events and more.
---
Here are several ways to order from The Value Connection:
-- Shop online at TheValueConnection.com. We'll mail certificates to you.

-- Call 320-258-SAVE (320-258-7283) to place your order. We'll mail certificates to you.

-- Buy and pick-up certificates at one of our retail outlets:
Value Connection Headquarters for Townsquare Media at 640 SE Lincoln Avenue, Monday-Friday 8-6, Saturdays 9-1.
Miller Auto Plaza at 2930 2nd Street South in St. Cloud, Monday-Friday 9-9, Saturdays 9-6.
Crossroads Shopping Center, Located near Target. Open Monday through Saturday 10:30 – 7 (1:30 – 2 closed for lunch), Sundays 12-5.
---
Sign-up for our Value Connection Newsletter!
We'll deliver weekly specials on Monday mornings and weekend specials on Friday mid-day!
*

 Email

*

 First Name

*

 Last Name

*

 Zip

*

= Required Field
Email Marketing You Can Trust