Shop The Value Connection
You always save with The Value Connection and hundreds of values every single day.Here are some more extra-special limited-time savings, available at our website, over the counter at our retail outlets or by calling us at 320-258-SAVE.
---
FEATURED DEALS
HALF PRICE BLACK FRIDAY WEEK SALE
Sale prices in effect until Noon, Monday, November 27th.
Our annual "Black Friday Week" Sale is back and bigger than ever! 75 different deals at HALF PRICE. But shop early as a few of these deals have limited quantity that will sell out.
.
---
NEW DATES
CLEARWATER TRAVEL PLAZA
Stop at Clearwater Travel Plaza for dining at Nelson Bros. & Bakery, shopping at the General Store & MN Reflections Clothing and Gift Shop or the fuel center.
Limit one certificate per person, per visit, per day. Valid at Clearwater location only. Not valid with any other discounts or coupons. No credit given. No cash back. Lottery tickets and tobacco excluded. Not gift card purchases with coupon.
$20 certificate for the Clearwater Travel Plaza -- $20 value for just $15.
---
LIMITED TIME SPECIALS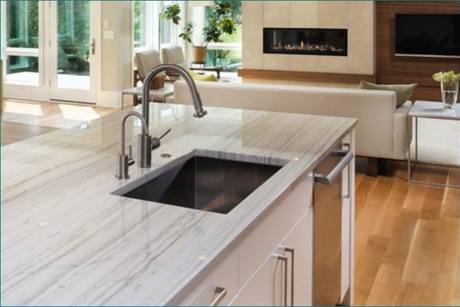 C & D GRANITE
When you make the decision to add the beauty and luxury of granite countertops to your home, work with the guys with the unlimited guarantee - the guys from C&D Granite. Unlike other granite companies, we don't give you one of those "third party, heaven forbid you should ever have to deal with us warranties." No, when you partner with C&D Granite, you get an unlimited lifetime guarantee - that is, for as long as you own your home, we've got your granite covered. Period.
General certificate good toward your next project with C&D Granite. No cash or credit back. Limit 1 certificate per project.
$1,000 towards your next project C & D Granite -- $1,000 value for just $695.
---
PRICES REDUCED 75% -- WHILE THEY LAST!
FIREBUGGZ
Who wants S'Mores? Create your own customized backyard fire pit sanctuary with Firebuggz products. Landscape design and creation available. Firebuggz has the landscape block and a bunch of Firebuggz accessories to create your ultimate fire pit experience.
$100 Toward Products, Design & Creation from Firebuggz -- $100 value for just $25.
---
FOLLOW THE VALUE CONNECTION ON FACEBOOK & TWITTER
Follow The Value Connection on Facebook and Twitter! Stay up-to-date on our newest items, limited time specials, on location events and more.
---
Here are several ways to order from The Value Connection:
-- Shop online at TheValueConnection.com. We'll mail certificates to you.

-- Call 320-258-SAVE (320-258-7283) to place your order. We'll mail certificates to you.

-- Buy and pick-up certificates at one of our retail outlets:
Value Connection Headquarters for Townsquare Media at 640 SE Lincoln Avenue, Monday-Friday 8-6, Saturdays 9-1.
Miller Auto Plaza at 2930 2nd Street South in St. Cloud, Monday-Friday 9-9, Saturdays 9-6.
Crossroads Shopping Center, Located near Target. Open Monday through Saturday 10:30 – 7 (1:30 – 2 closed for lunch), Sundays 12-5.
---
Sign-up for our Value Connection Newsletter!
We'll deliver weekly specials on Monday mornings and weekend specials on Friday mid-day!
*

 Email

*

 First Name

*

 Last Name

*

 Zip

*

= Required Field
Email Marketing You Can Trust