Shop The Value Connection
You always save with The Value Connection and hundreds of values every single day. Here are some more extra-special limited-time savings, available at our website, over the counter at our retail outlets or by calling us at 320-258-SAVE.
---
FEATURED DEALS
September 18-22, 2017
Sale prices in effect through noon, Friday, September 22nd.
FIRESTONE of St. Cloud
Oil change and tire rotation — $34.99 value for just $22.
$50 general certificate — $50 value for just $32.
LITTLE JIM'S SPORTS in Annandale
$25 general certificate — $25 value for just $18.
$50 general certificate — $50 value for just $36.
$100 general certificate — $100 value for just $70.
MILLNER HERITAGE WINERY in Kimball
$10 general certificate — $10 value for just $6.
SAVERS of St. Cloud
$10 general certificate — $10 value for just $6.
$40 general certificate — $40 value for just $24.
SAWATDEE THAI RESTAURANT
$10 general certificate — $10 value for just $6.
SOUTHWAY BOWL
$10 general certificate — $10 value for just $6.
SPACE ALIENS in Albertville
$10 general certificate — $10 value for just $6.
---
LIMITED TIME SPECIAL
J & B WESTERN STORE
J&B Western Store started small-in 1985, J.R. and Betty Sundby sold saddles out of their East Gull Lake, Mn home. Because of their great customer service, unbeatable prices and knowledgeable staff, their business grew and grew. Now, J&B Western Store operates out of a 10,000 square foot store near Pillager. Horse enthusiasts of any age or riding discipline are sure to find what they need to keep themselves and their horses riding well and looking sharp on the trail or in the arena.
J&B Western is a full service Western and English store here to serve you with a knowledgeable, friendly staff. All of our sales associates own horses and show, trail ride or compete. Come on in and find what you're looking for or place an order-J&B Western ships merchandise all over the world!!
$50 at J&B Western Store — $50 value for just $34.
$100 at J&B Western Store — $100 value for just $68.
---
NEW ITEM
GRANITE CITY TRAIN SHOW
Come see model and toy trains (all scales), accessories, books, videos, railroad collectibles and memorabilia, antique toys, hobby items and more. Operating model and toy train railroad displays. Children's railway play area — kids can help build a wooden train layout and run a model train. It all happens November 11th at the Granite City Train Show at the River's Edge Convention Center in St. Cloud.
One admission to the Granite City Train Show 2017 — $6 value for just $4.75.
---
NEW ITEM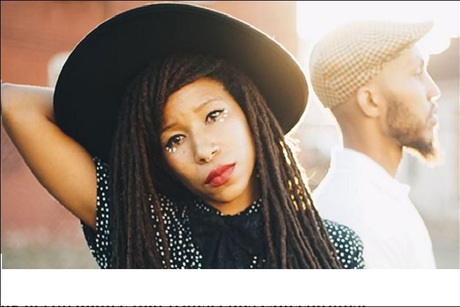 THE REMINDERS
The Reminders' visionary hip-hop is infused with roots, soul and Colorado sunshine! Their razor-sharp rhymes, soulful vocals and reggae-tinged hip-hop form the backbone of the evening as DJ Man-O-Wax spins funky global-fusion beats and internationally recognized dancer Amirah Sackett redefines hip-hop dance. Get your ticket to The Reminders, January 26th at Escher Auditorium, CSB at 7:30 pm.
Ticket to the Reminders show on January 26 — $22 value for just $11.
---
NEW ITEM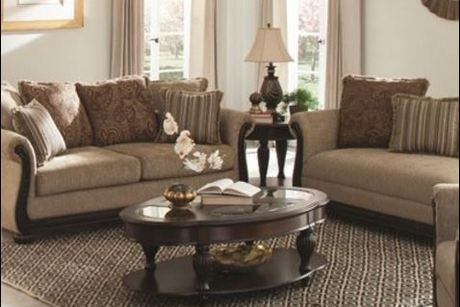 FURNITURE CLOSEOUT CENTER
Furniture Closeout Center Inc. has been in business since 1992. They have been providing a complete collection of furniture for many houses in the St. Cloud area. Their furniture stock is available at warehouse prices. Their inventory is updated daily. Stop in and visit them today!
$50 at Furniture Closeout Center — $50 value for just $40.
---
JUST ADDED PAINT N PARTY
Your evening includes two hours of class and instruction time, two adult beverages and a shared appetizer. Supplies are included. You will go home with a canvas painting that you made! Be the artist you never knew you could be. No experience painting? No worries! Your instructor will guide you through, to help you create your very own masterpiece, in a fun and relaxed atmosphere. It's a fun night out with your girl friends and even a fun date night!
Paint N Party at Brothers Bar & Grill — See all the dates and projects.
---
PRICES REDUCED 75% — WHILE THEY LAST!
FIREBUGGZ
Who wants S'Mores? Create your own customized backyard fire pit sanctuary with Firebuggz products. Landscape design and creation available. Firebuggz has the landscape block and a bunch of Firebuggz accessories to create your ultimate fire pit experience.
$100 Toward Products, Design & Creation from Firebuggz — $100 value for just $25.
---
PRICE REDUCED — ONLY WHILE THEY LAST!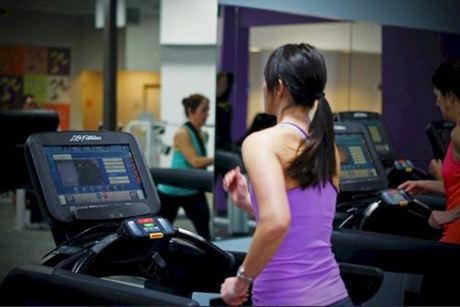 ANYTIME FITNESS IN WAITE PARK
Get to a healthier place at Anytime Fitness!  Start the new year in the best possible way with the Ultimate Package! This Family of Four Ultimate Package includes 18-month membership, unlimited tanning and a free training session. At Anytime Fitness, the friendly and professional staff is trained to help you along your fitness journey, no matter how much support you need. Whether you're new to working out or a fitness pro, Anytime Fitness is here to provide a variety of training options, guidance, and support to help you stay on track and reach your goals.
18-Month Membership for Family of 4 at Anytime Fitness — $3,194 value for just $999
---
PRICE REDUCED — ONLY WHILE IT LASTS!
EAGLE TRACE GOLF
Lifetime golf single membership to Eagle Trace Golf Course, including unlimited daily golf with your prime choice of tee times. You can book your tee time ten days in advance and play in the golf league for free. Plus, you get free access to the driving range and swimming pool. (Cart not included.)
Lifetime Membership at Eagle Trace Golf — $8,000 value for just $2,550.
---
FOLLOW THE VALUE CONNECTION ON FACEBOOK & TWITTER
Follow The Value Connection on Facebook and Twitter! Stay up-to-date on our newest items, limited time specials, on location events and more.
---
Here are several ways to order from The Value Connection:
— Shop online at TheValueConnection.com. We'll mail certificates to you.

— Call 320-258-SAVE (320-258-7283) to place your order. We'll mail certificates to you.

— Buy and pick-up certificates at one of our retail outlets:
Value Connection Headquarters for Townsquare Media at 640 SE Lincoln Avenue, Monday-Friday 8-6, Saturdays 9-1.
Miller Auto Plaza at 2930 2nd Street South in St. Cloud, Monday-Friday 9-9, Saturdays 9-6.
Crossroads Shopping Center, Located near Target. Open Monday through Saturday 10:30 – 7 (1:30 – 2 closed for lunch), Sundays 12-5.
---
Sign-up for our Value Connection Newsletter!
We'll deliver weekly specials on Monday mornings and weekend specials on Friday mid-day!
*

 Email

*

 First Name

*

 Last Name

*

 Zip

*

= Required Field
Email Marketing You Can Trust