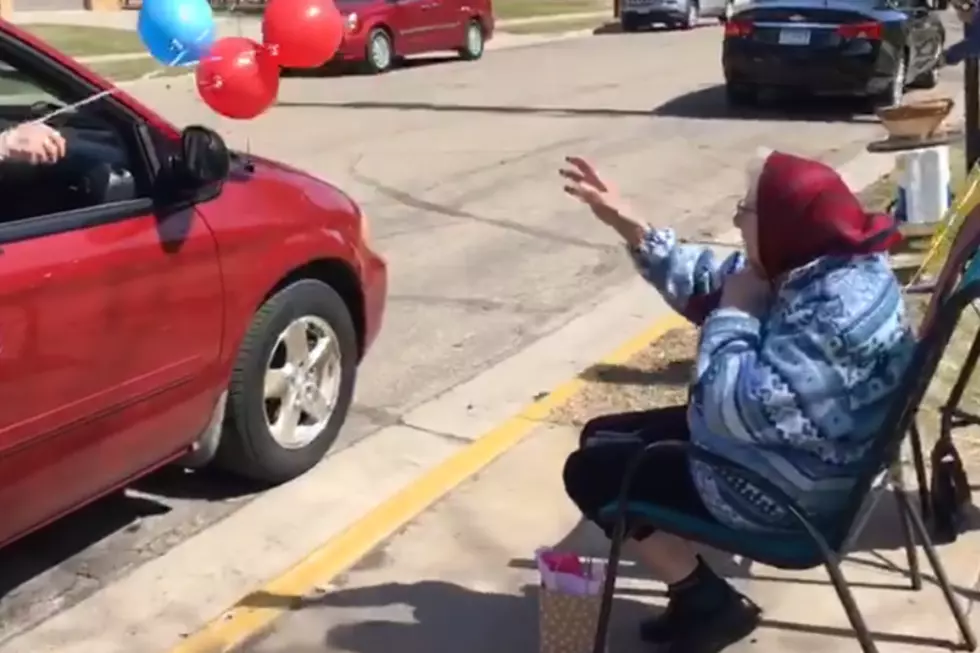 96-Year-Old Freeport Woman Has An Epic Drive-By Birthday [Watch]
Melrose Beacon via Facebook
The small community of Freeport came together this past week to wish a happy birthday to a resident. Rita Hiltner was celebrating her 96th birthday and her friends and neighbors wanted to make it a special one in an age of social distancing.
The Melrose Beacon was out filming the event as cars lined up down the street and around the block waiting to wish Rita a happy birthday. Rita sat at the curb with balloons tied to her chair and chatted with her well-wishers from a safe 6 foot distance. They drove by waving, singing, and occasionally dropping off some treats.
Enter your number to get our free mobile app
Those who wouldn't be there in person were put on Facetime calls on car passenger phones and chatted with the birthday girl while being held out the car window. Her grandchildren went all out and decorated the car they were loaded up in with posters and hearts.
Overall it looked like an amazing birthday with lots of laughs and smiles, and it is sure to be on that Rita Hiltner will never forget.
Our Listeners Share Their Hopeful 'Worlds of Hearts' Creations During Pandemic