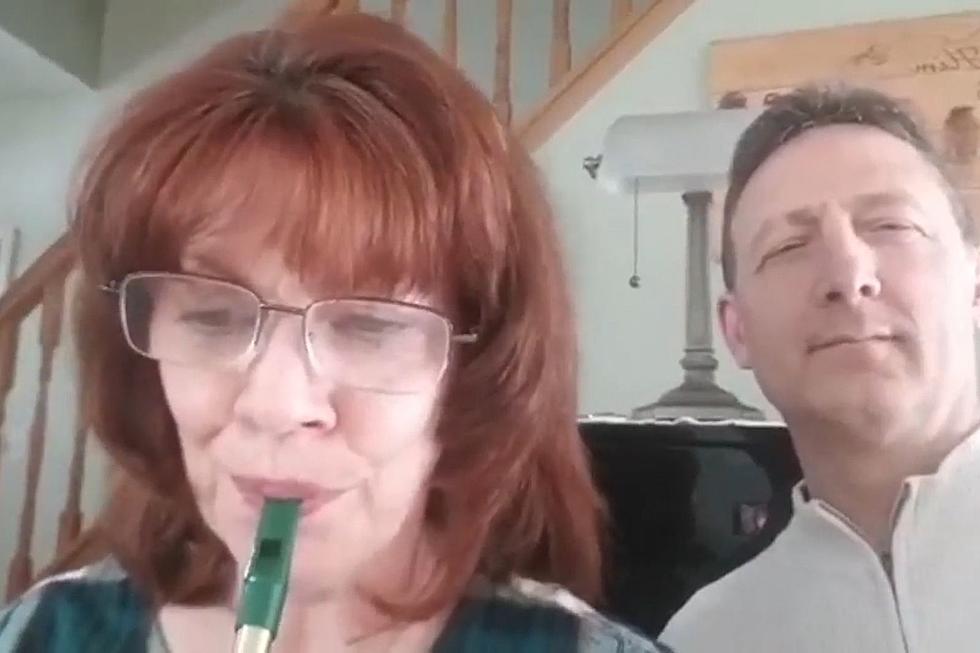 Adam's Mom Plays the Irish Whistle On-Air on St. Patrick's Day [LISTEN]
Adam Rozanas
Adam's mom made her radio debut with a special performance on St. Patrick's Day.
Today's St. Patrick's Day, a day I don't normally celebrate with more enthusiasm than the average Minnesotan. Apparently, however, perhaps I should. If I've done the generational math correctly, I'm actually about 1/8 Irish on my mother's side, a fact that she's quite proud of.
"Your great great grandmother was Kate McMahon," she texted me recently, "and your great great great grandfather was Patrick McMahon. You can't get any more Irish than those names." She's right -- according to Ireland Before You Die, Irish surnames (last names) that start with "Mac" mean "son of" and surnames that start with "O" mean "grandson of." By that logic, there must have been a Mahon somewhere in my family's lineage as well. My mom and dad actually visited Ireland a couple summers back and tried to find the McMahon family or at least find out which part of Ireland they were from. Unfortunately, she didn't have enough time or resources.
With so much interest in our Irish heritage, it only seemed fitting to invite my mom to join Wednesday's St. Patrick's Day morning show by phone. She was happy to oblige, did a fantastic job and may very well have been the highlight of the whole morning! Making her radio debut, give a listen to my mom joining Wednesday's River Morning Show below (make sure you listen to the end...there's a killer tin whistle solo performance)!
10 Cool Guinness World Records Set in Minnesota or By Minnesotans