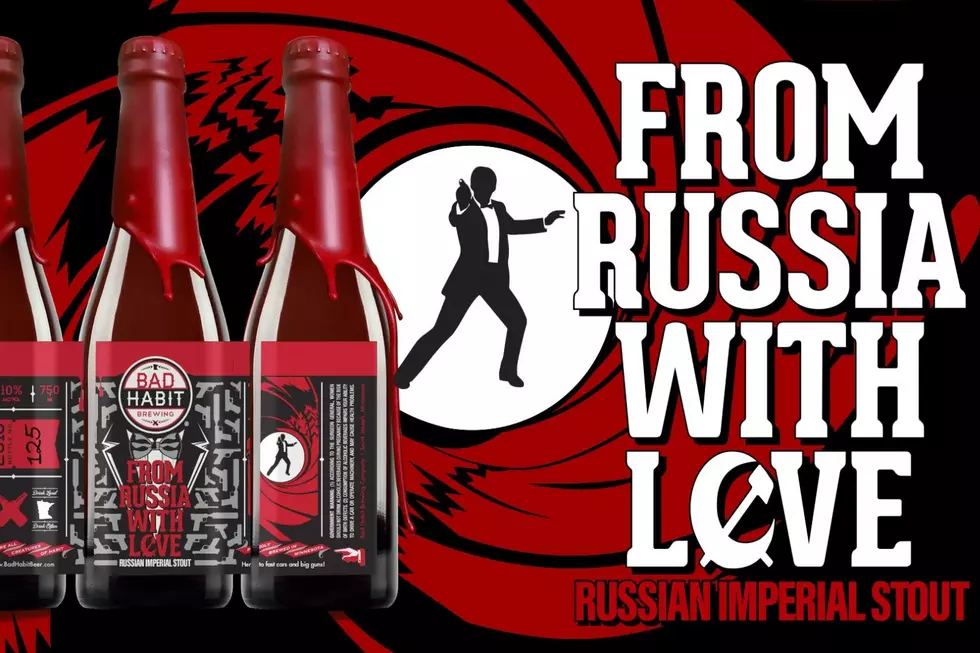 Bad Habit Brewing to Release "Dangerously Potent" 007-Themed Beer
Bad Habit Brewing via Facebook
This beer will be best enjoyed neither shaken nor stirred.
Bad Habit Brewing Company in St. Joe has announced their first bottle release of 2019 -- a James Bond-inspired Russian Imperial Stout.
Bearing the classic silhouette of 007 firing a bullet from the bottle's wrapping, from Russia With Love is named after the style of beer it was brewed as -- an RIS or Russian Imperial Stout. According to Beer Advocate, Russian Imperial Stouts are typically higher in alcohol (ABV or Alcohol By Volume) than traditional stouts, as evidenced by From Russia With Love's "dangerously high" 10% ABV. Russian Imperial Stouts also tend to be "full bodied, rich, and complex, and will often have flavors and aromas of dried fruit, coffee, and dark chocolate."
Bad Habit hasn't revealed much else about their first bottle release of the year other than that it will be available November 1 "in honor of International Stout Day," which this year lands on November 7.
Until then, perhaps you'll consider sitting down to a vodka martini as you re-watch the Bond film by the same name.