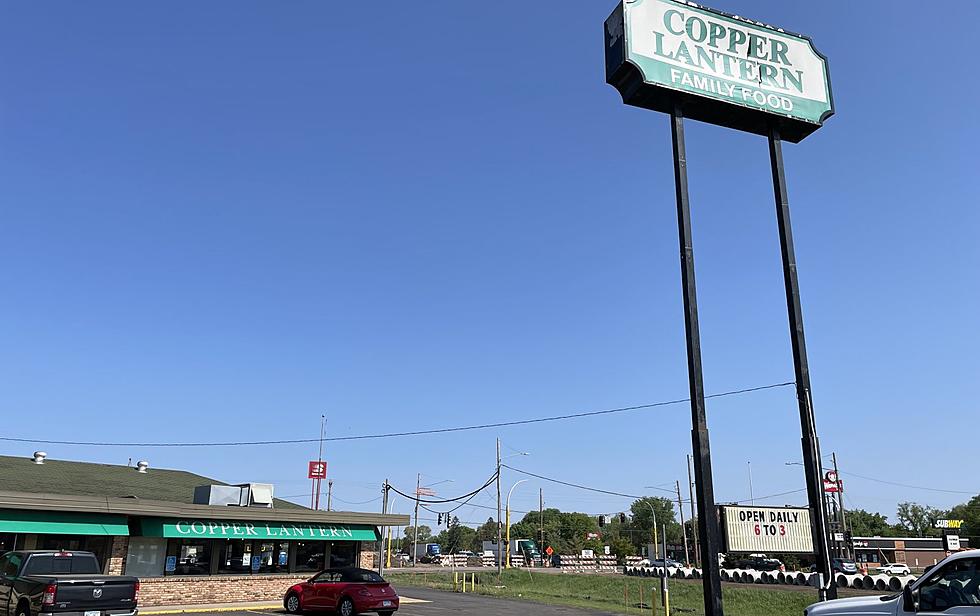 Eastside Construction: Copper Kitchen Balancing New, Tradition
Photo by WJON.com's Jim Maurice
ST. CLOUD (WJON News) -- As the owner of the Copper Kitchen, Maddie Waseka has a front-row seat to the massive Highway 10 and Highway 23 reconstruction project.
She says during the first month of the project it wasn't too bad and her business wasn't impacted all that much. But, since then there has been a noticeable decline in customers.
Sales have definitely dropped.  Our employees are starting to notice that we're just not quite as busy as we were.  It's dramatic, right now it's tempered, where we're at we can make it, but if it gets much slower it's going to start pushing some tough times, which is unfortunate after doing a huge renovation and getting ready to open a new location.
Waseka says her loyal customers are still coming in and the counter is still full for coffee every morning at 5:30 a.m. But, she says she needs to attract people from all parts of town, especially on the weekends which are their most profitable days.
She says while the road closures and detours might be intimidating she's hopeful residents from throughout the greater St. Cloud metro area will continue to make their way to the east side and support the businesses.
It's just the will to get over here.  The roads are open, it takes a minute longer but not that much longer.  People think that there are these huge delays, they are just momentary delays.  They definitely have things open with directions and signs everywhere.
Earlier this year Waseka closed the restaurant for a month to completely remodel the interior and rebrand it from the Copper Lantern to the Copper Kitchen. She says the response to the renovation has been overwhelmingly positive.
She has added some new menu items which she says are packed with flavor.  She calls them healthy, lighter, fancier flavor profiles.  But, you can always get your eggs, French toast, and hash browns.
Waseka says she thinks most of the owners on the east side want people to know that they are still there.
The owners are so engrained in what the east side is, they are making efforts to better their businesses through the construction. The whole community is going to be totally different in the next two years, it's going to transform while no one is looking.
Throughout the two-year construction project, WJON News will be featuring a number of the small businesses impacted by the work.
READ RELATED ARTICLES
40 Things to Do in Central Minnesota This Summer