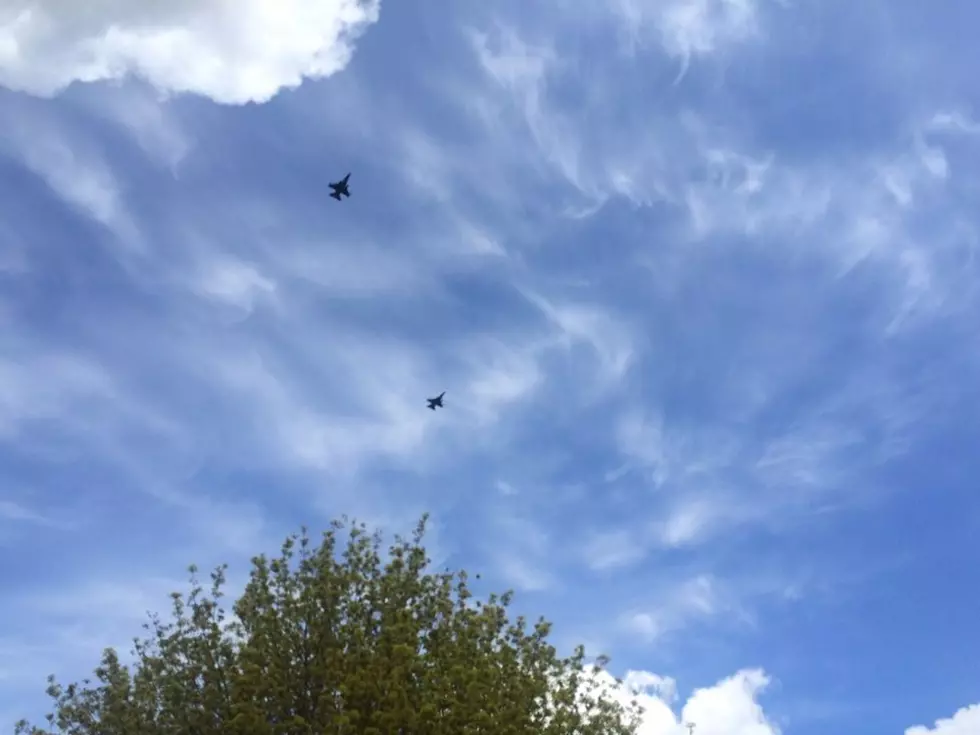 F-16's Will Fly Over St Cloud July 4th – But is There More to it?
Andra Johnson centracare.com
As I've made it known, I'm not a real big fan of this mystery fireworks stuff. I understand why the location is a mystery. They're trying to keep a large number of people from being all over each other in public settings and spreading the COVID.
That is why I said 'why we were doing this at all? They're telling all of St Cloud to look up in the sky at a certain time, in a certain direction. Are you saying that everybody's gonna be able to see this? Plus, they used the word 'brief.' I'm not too confident about this whole thing.
Then our sister station, WJON, reported that a couple of F-16 fighter jets are going to be flying over St Cloud on Saturday afternoon. Which got me thinking. How do you tell an entire city to look up in a particular direction, and expect everybody to see whatever display you plan? They say it's a daytime thing, but maybe that's just a ruse
And that's when it hit me. As I said before, for a city the size of St. Cloud to be able to see this, it's going to have to be really high. 
That's where those F-16's come in to play. I don't know if that type of thing has been done before, but I know they get high enough. And it would explain the 'brief' part of the firework display.
Plus, how cool would it be to have these F-16 jets flying around for few minutes shooting off fireworks? I would have a 'dumb and dumber' moment -- St Cloud would have totally redeemed itself.
I know this is completely wishful thinking, and highly improbable, but a boy can dream.
Enter your number to get our free mobile app
10 Commandments of Floating on a Minnesota Lake