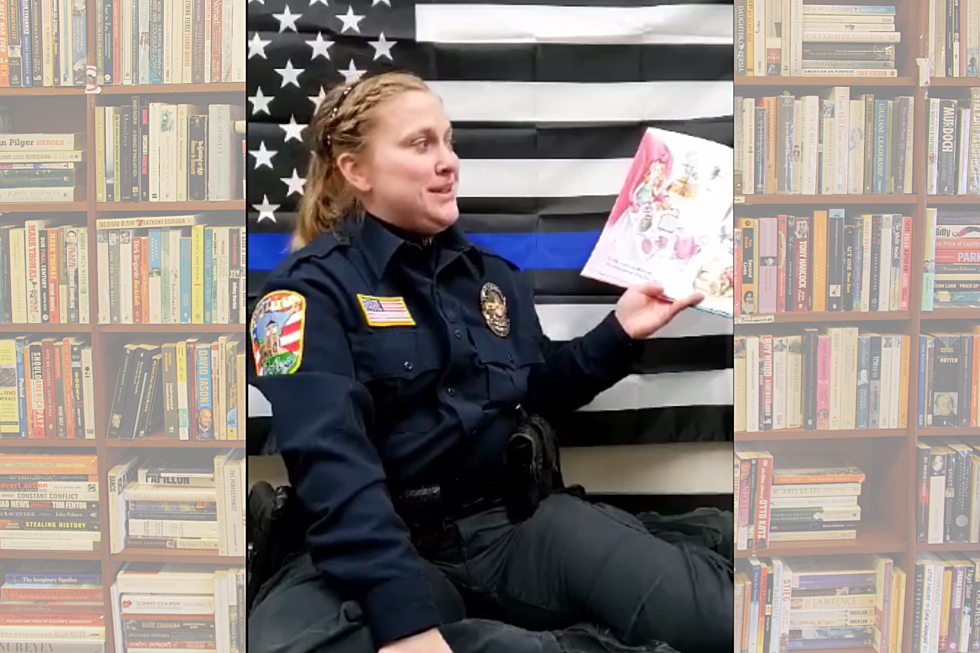 Foley Police Chief Reading to Area Kids on Facebook 3 Days a Week
Foley Police Department via Facebook
As the Stay At Home Order for Minnesota keeps getting pushed further out, community leaders are doing what they can to help their neighbors. Foley Police Chief Katie McMillin is taking to Facebook to be a welcome distraction for the younger citizens.
As kids spend more time out of schools and with libraries temporarily closed,they don't have access to books like they used to. The Chief of Police is hopping on Facebook for live book readings three times a week. Storytime with Chief Katie will be every Monday, Wednesday, and Friday around 11 AM.
Enter your number to get our free mobile app
This week Chief McMillin read the book "Never Talk to Strangers", and at the end gave a nice heartfelt message to kids:
I know this is probably very hard to be at home and not see your friends at school, but we'll get through this and you will see them again. Just listen to your parents, and do your homework, and we will get through this.
Check out Chief Katie's video on the Foley PD Facebook page, and like their page to be notified with the storytimes go live.
5 Skills You Can Learn Online for Free During COVID-19 Quarantine