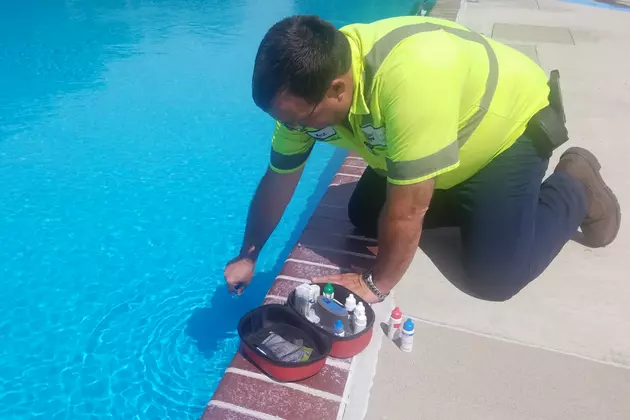 Foley Putting Finishing Touches on Municipal Pool
Photo: Richard Leguil, WJON
FOLEY -- The very popular Foley municipal pool is set to open up shop for the summer Wednesday.
Just under 200,000 gallons of water go into the pool. Along with the chemicals needed to make it safe for mass public use. Foley's Public Works Director Mark Pappenfus says they leave it about half-full during the winter, then the work starts as the weather gets warm.
"We first pump it out, then the guys will pressure wash it with something that's like bleach, and scrub it all down. They'll paint the entire pool and fix any winter-related damages."
Then they'll start filling the pool a few days before it opens for the year and start chemically treating it.
Pappenfus says the pool has been immensely popular for years.
"[When it comes to kids using the pool] we can have anywhere from 75-100 to - on a really busy day - over 250 kids here."
At the end of the summer, they'll pump the pool out, make sure pipes underneath are dry, and put anti-freeze in them to ensure they don't break.
Open swim hours for the pool are:
Weekdays: 12:30 p.m. - 4:15 p.m. and 6:45 p.m. - 9:00 p.m.
Saturday and Sunday: 12:30 p.m. - 5:00 p.m. and 6:00 p.m. - 9:00 p.m.
Pool closes at 8:00 p.m. starting in August