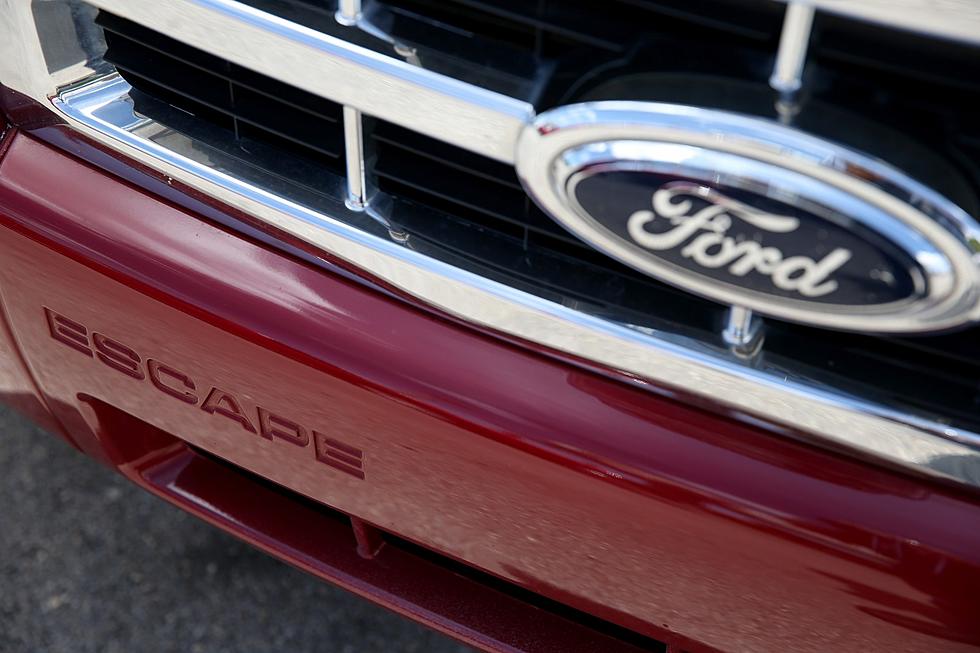 Ford Recalls Vehicles Due To Risk of Fire
Photo: Getty Images-Joe Raedle / Staff
WASHINGTON, D.C. (WJON News) - Ford has recalled more than 125,000 Escape SUVs, Maverick pickups, and Lincoln Corsair SUVs due to the potential of an engine fire.
The National Highway Safety Administration says because of a manufacturing problem, the 2.5-liter engine can leak oil or gas vapor that can catch fire. Because the affected vehicles are hybrids, someone could continue to drive the vehicle after the engine has failed, making the problems worse.
The recall covers:
2020 through 2023 Escapes,
2022 and 2023 Mavericks,
2021 through 2023 Corsairs
All vehicles are hybrid or plug-in hybrids with a 2.5-liter gas engine.
Once a repair plan has been approved, owners of the affected vehicles will be notified by mail. In the meantime, owners should be alert for unusual noises under the hood, a loss of power, or the smell of smoke. If you experience those problems, pull over somewhere safe and turn off the vehicle.
READ RELATED ARTICLES
Come Visit Albany, MN With Us in Pictures