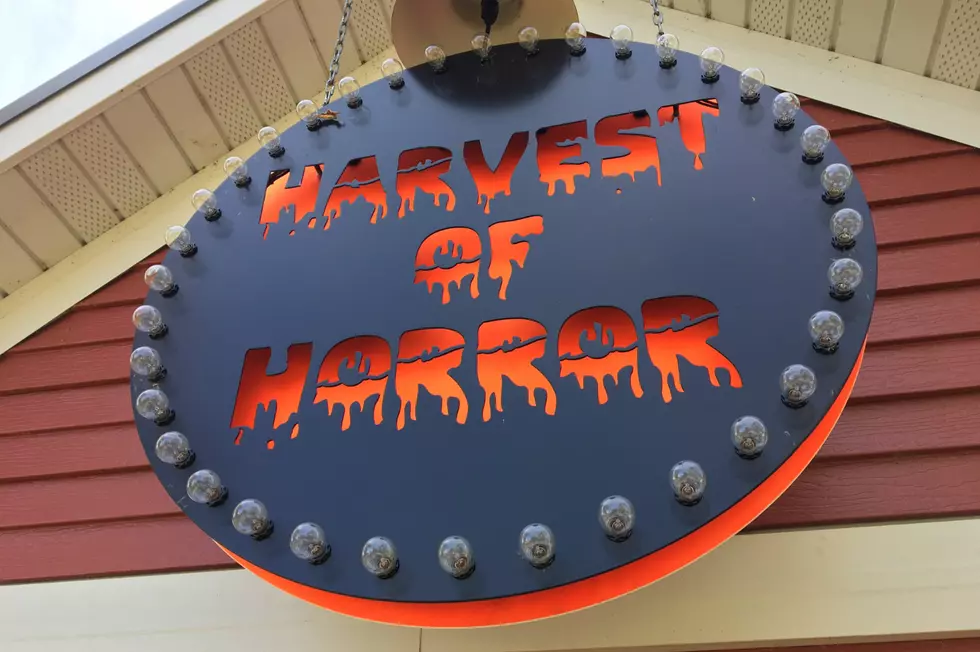 Harvest of Horror In St. Augusta Opens Oct. 2
(Photo: Alex Svejkovsky, WJON)
If you're someone who loves thrills, jump scares and all things Halloween, you'll want to make your way to St. Augusta next weekend.
Harvest of Horror, a spooky Halloween attraction is set to open for the season on Saturday, October 2.
The fun begins with a haunted hayride, followed by a terrifying walk through the forest. Next, you'll need to navigate your way through a corn field before you encounter a haunted house. If you're up for the adventure and you've 'got the guts', the attraction is open Fridays and Saturday starting October 2nd through October 30 from 7 p.m. to 11 p.m..
Tickets cost $25 per person. If you'd like to skip ahead in the line you can buy a 'fast-pass' for an extra $15. If you're planning to bring a whole group to the attraction, you can call ahead to make arrangements to ride on the same wagon.
According to Harvest of Horror's website, they're 'open rain or shine. The last ride leaves 15 minutes before closing."
Snacks will be available to buy at the concession stand, including; popcorn, hot chocolate, coffee, a variety of soda, assorted full sized candy and BBQ pork sandwiches.
The ride is open to people of all ages. However, Harvest of Horror strongly discourages parents from bringing pre-primary school children to the attraction. They also mention that people with medical conditions affected by startling situations are not advised to participate.
When you get to Harvest of Horror, you're asked to turn your radio to 99.1 FM for special COVID-19 health and safety updates and instructions.
Harvest of Horror is located at 4108 200th Street in St. Augusta. Signs will be posted in the area.
The 10 most Likely Spots to Get a Speeding Ticket Around St. Cloud
9 Things to do With Baking Soda That Are NOT Baking Related