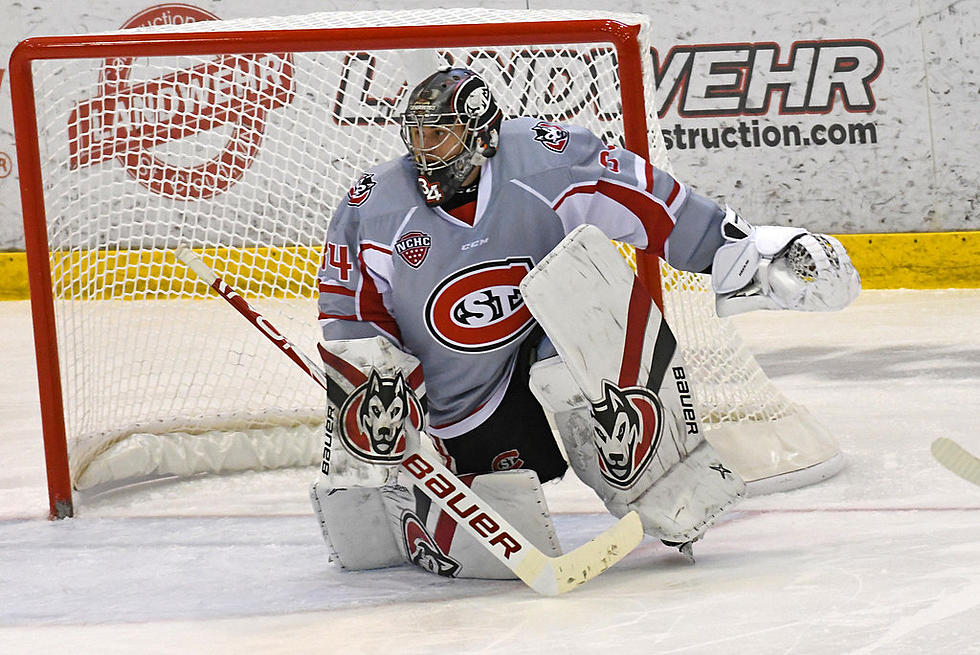 Huskies Sweep #8 Bulldogs
Huskies v Bulldogs
The St. Cloud State University men's hockey team had a BIG weekend against the defending National Champions. They beat the 8th ranked, University of Minnesota-Duluth Bulldogs Saturday afternoon 2-0, and completing the sweep.
Both teams were scoreless through 58 minutes of hockey. Nick Poehling (6th) finally put the Huskies on the scoreboard at 18:25 of the 3rd period and was followed one minute later with a empty net goal from Micah Miller (4th).
It was a defensive battle with both goalies refusing to budge. David Hrenak recorded his first shutout of the season. Neither team could capitalize on their power plays. The Bulldogs went 0 - 2 and the Huskies went 0 - 4.
The Huskies have had the Bulldogs number over the last three years with an 8 and 3 record.
The Huskies are now 8-10-4 and 5-7-0 in the NCHC. They'll look to continue the win streak when they travel to Western Michigan University to take on the Broncos. Pre-game starts at 5:30 p.m. both Friday and Saturday. Listen to all the action on The River 96.7 FM.