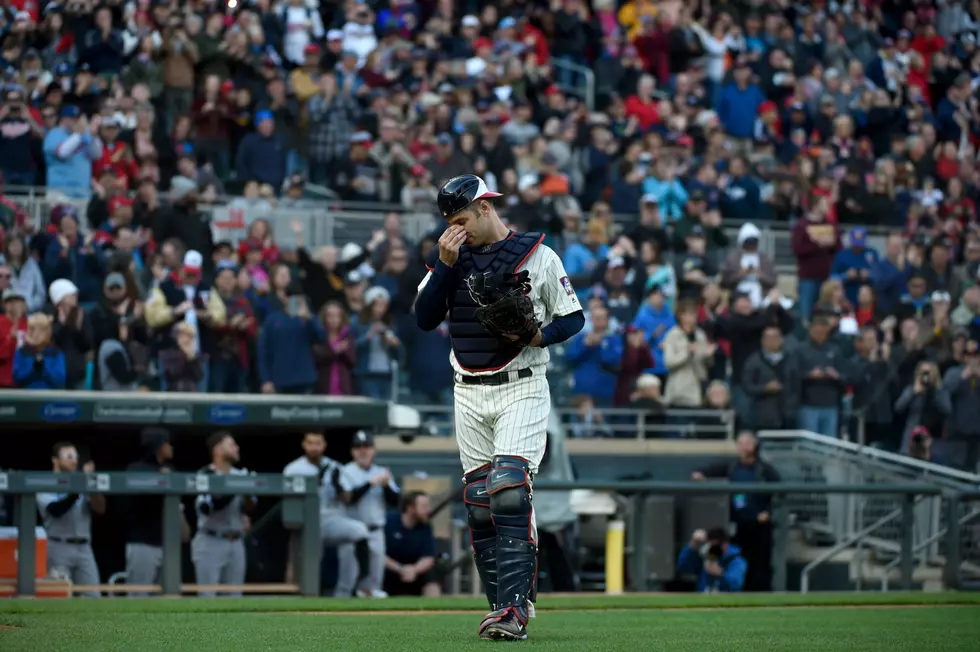 Joe Mauer's Emotional Game Sunday Captured on Camera [WATCH]
Getty Images
All eyes -- and cameras -- were on Joe Mauer.
Following rumors that Joe Mauer may be retiring from Major League Baseball, Sunday's series final against the Chicago White Sox was a big -- and emotional -- one.
All eyes and cameras were on Mauer to capture what may have been his last MLB game with the Twins, and there were a lot more emotions involved than most of us knew.
In a surprise planned for his dad, Mauer put on his catching gear for one last time, getting emotional in the locker room.
The Twins had cameras there to capture it.
Mauer, who's 35 years old, finished Sunday's game with 2,123 hits, 143 home runs and 923 career RBIs with the Twins. He has also won the American League batting title three times in his career. He's yet to confirm for sure that he'll be retiring after this season.