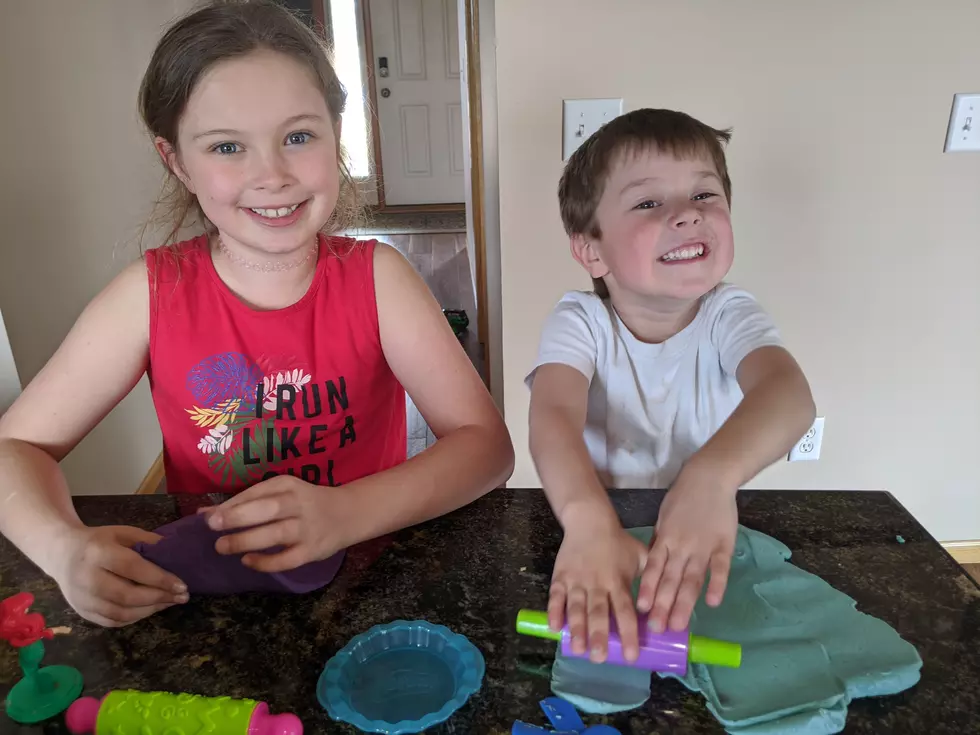 Make your Own Playdough at Home
Photo: Alli Mae
Welcome to my kitchen, my name is Alli Mae. I do Mornings and Middays on River 96.7 The River. I am a busy mama but I still try to be a fun mom and do things with and for my children that I know they will enjoy. Playdough is something both my kids enjoy playing with. I thought with homeschooling becoming reality and this can be a really creative way to play.
My son loves getting his farm animals out and putting them in the playdough and rolling out the playdough and making different shapes with the cookie cutters. My daughter lights to create dresses for her Barbie's and making ice cream and pies with the playdough. It's just fun.
I got a fantastic recipe for homemade playdough from my son, Wyatt's preschool teacher. I wanted to share it with you. It is so quick and easy to make. Plus, it's super soft and not sticky at all. You can make it any color you wish. My daughter mixed pink and purple together and my son wanted light blue.
Here is a video of me making the Playdough: Super easy took me less than 10 min from start to finish. The directions and ingredients are listed below as well.
1 cup flour
¼ salt
2 Tablespoons Cream of Tater
          Mix first 3 ingredients in saucepan
1 cup water
1 Tablespoon oil
Food coloring
Cook and stir over medium heat until it forms a ball in the middle of the pan.
Take ball out and knead a little on a flour surface. Let cool. No need to refridgerate.
And ENJOY! It's safe to say my kids loved it.
Mom! This is better than the stuff you buy at the store.

-Harper
Enter your number to get our free mobile app