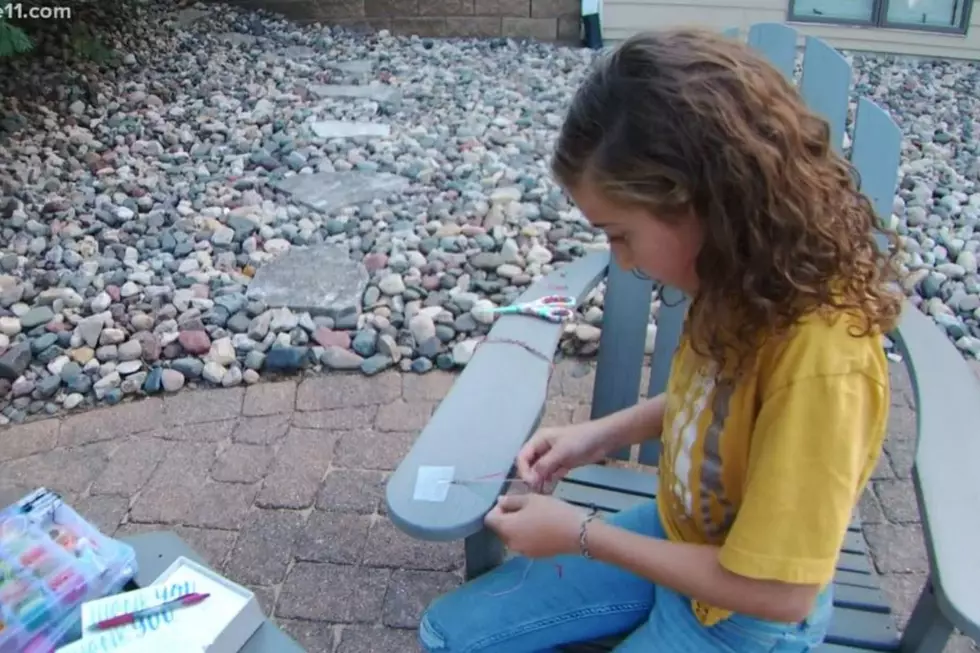 Minnesota Pre-Teen Making Bracelets to Help the Hearing Impaired
Kare 11
11-year-old Lainey Brod of Minnesota is just starting middle school this year, but is already solidifying her place as a star citizen. Lainey is hearing-impaired and doing what she can to help those with her same condition.
I have hearing loss and I have worn hearing aids since I was 3. They help me hear better, but sometimes its hard when there's a lot of noise, so I lip read.

I know masks are important to stop the spread of COVID-19, but masks have made it pretty hard for me and other hearing impaired kids to communicate.
One thing that can really help those hard of hearing is a mask with a clear panel to allow people to lip read. Those masks aren't as readily available as others and tend to cost a little bit more, so Lainey took it upon herself to raise the funds to outfit Children's Minnesota Hospital with them.
Lainey, with the help of her friends, has been making bracelets and putting all the proceeds towards this masking project. On the Friday before Labor Day, she presented Children's Minnesota with a $2,000 check, enough money to buy 270 masks. And she doesn't plan to stop there. She wants to make sure Minnesota school speech therapists have them as well.  The mask manufacturer she is working with has also agreed to match the donations she receives.
 If you want to learn more about her story, donate, or pick up a bracelet for yourself, be sure to visit her website. Bracelets are only $5.00 and the purchase of them is doing amazing things for our friends and neighbors.
Enter your number to get our free mobile app
Explore an Abandoned Farm From the 1800's in Rice