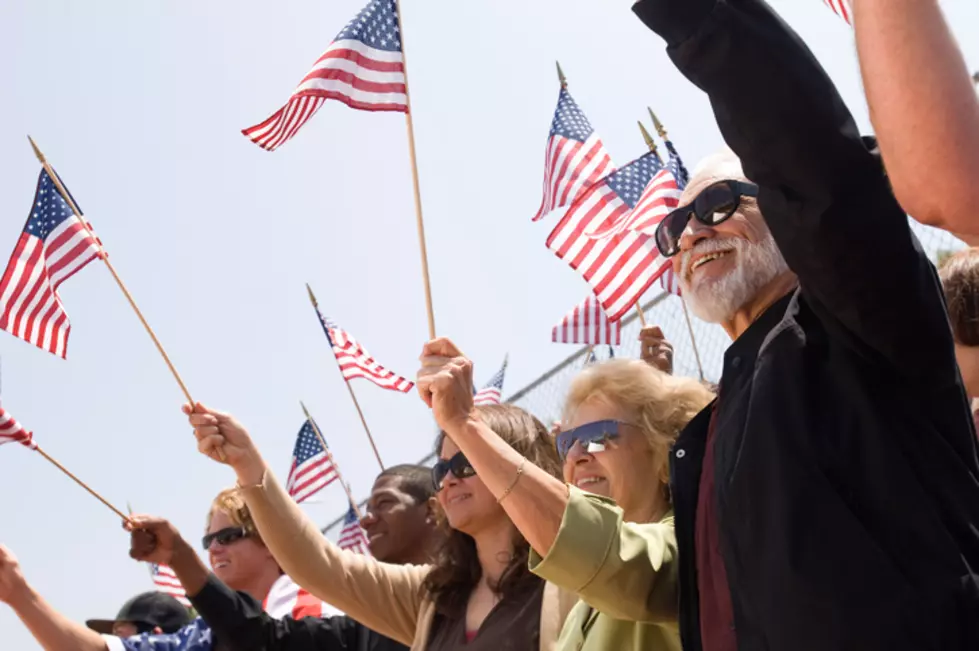 Minnesota Ranks As One of Most Patriotic States in the US.
moodboard
With the 4th of July fast-approaching, WalletHub looked at all 50 states to determine which ones are most proud of the red, white and blue.
Looking at 13 key indicators of patriotism -- including state's military enlistees and veterans, the share of adults who voted in the 2016 presidential election, and AmeriCorps volunteers per capita -- WalletHub compared states from most patriotic to least. Here's what they found:
The Top 10 most patriotic states in the US are:
1. New Hampshire
2. Wyoming
3. Idaho
4. Alaska
5. Maryland
6. Utah
7. North Dakota
8. Wisconsin
9. Minnesota
10. South Carolina
The 10 least patriotic states are:
40. Rhode Island
41. Illinois
42. Michigan
43. Connecticut
44. New Mexico
45. Florida
46. West Virginia
47. Texas
48. California
49. New York
50. New Jersey
Minnesota made the list of top 10 most patriotic states, ranking an impressive #9. That's despite having one of the worst Military Engagements in the country (#47). The Land of 10,000 Lakes did rank #4 in Civic Engagement, however, as well as made the list of top 5 states for Highest % of Adults Who Voted in the 2016 Presidential Election (#5) and Highest Volunteer Rates (#2).
While COVID-19 has certainly changed much of what we were looking forward to or expecting in 2020, it's NOT going to stop some Minnesota communities from celebrating the 4th of July this year! Find a list of cities and towns that have announced they'll continue with 4th of July fireworks (or not) here!
See the full results from WalletHub's study here.
Enter your number to get our free mobile app
Best Ice Cream in Central Minnesota According to Yelp