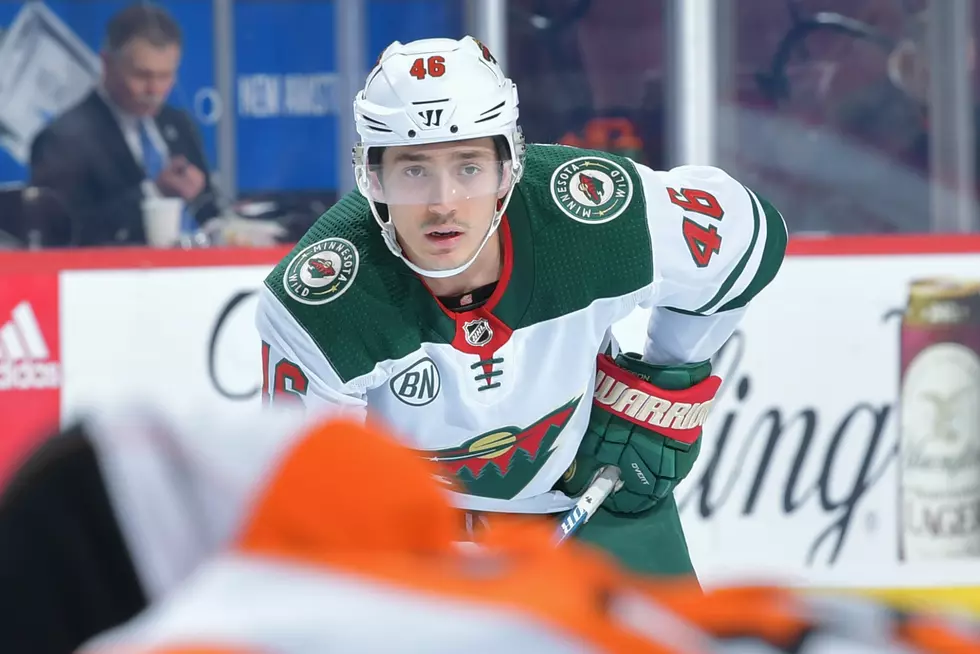 Minnesota Wild Open Season in LA, Spurgeon Named Captain
Getty Images
The Minnesota Wild will open the 56-game regular season on January 14th against the Kings in Los Angeles.
Adjusted for COVID-19, the 2021 NHL season will feature four geographical divisions, with teams only playing other teams within their division during the regular season to reduce travel.
The Minnesota Wild will play in the Western Division along with the Anaheim Ducks, Arizona Coyotes, Colorado Avalanche, Los Angeles Kings, San Jose Sharks, Las Vegas Golden Knights, and St. Louis Blues.
The Northern Division will consist of just the seven Canadian teams.
Enter your number to get our free mobile app
Also for the 2021 season, teams will play two-game series at each location, again to eliminate travel.
The Wild's season opener in Los Angeles on January 14th will be followed by a second game against the Kings on January 16th.
The first appearance at the Xcel Energy Center for the Wild will come with a pair of games against San Jose on January 22nd and 24th.
The Minnesota Wild began training camp yesterday, and also made the announcement that Jared Spurgeon has been named the team captain. Spurgeon has played in 653 games for the Minnesota Wild and is signed through the 2026-27 season.
Zach Parise and Ryan Suter will continue to serve as alternate captains.
Minnesota Wild games can be heard all season long in the St. Cloud area on AM 1390 Granite City Sports.
Major Cities at the Same Latitude Line as St. Cloud