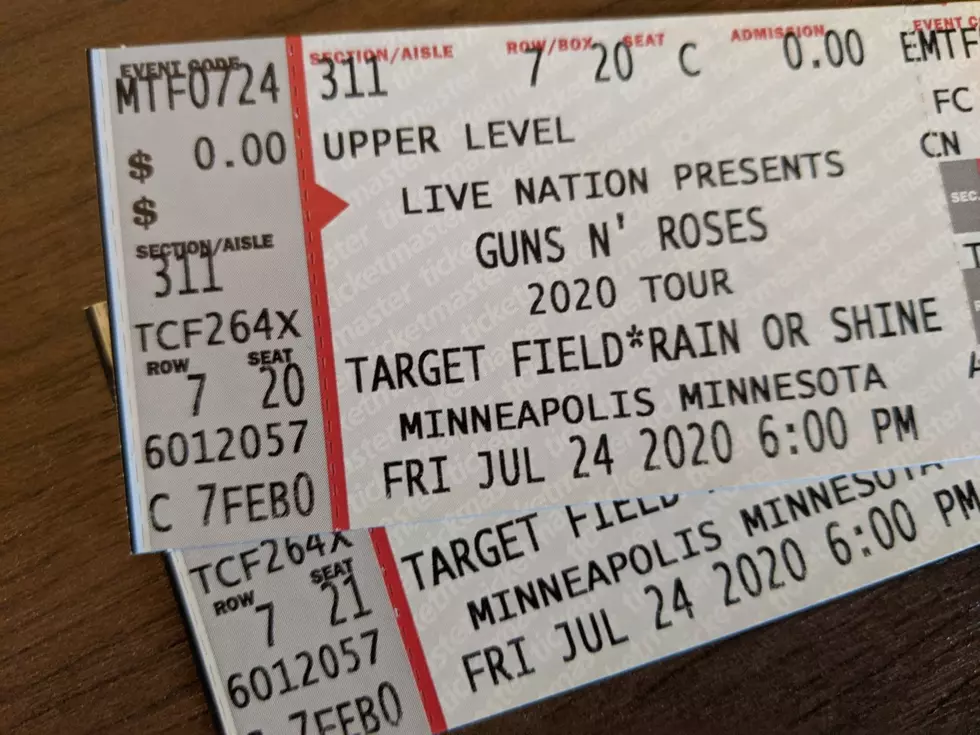 MN May Have to Wait Until Fall for Live Shows…Maybe
PHOTO: Laura Bradshaw TSM St Cloud
We all want live shows to come back, heck, we still have tickets for shows that were cancelled or postponed from last year.  Will we be able to use those tickets for the rescheduled dates?
The answer right now is.... maybe.  That's as good as it can get.  At least for right now.  Event planners and booking agents are trying to plan for something that may or may not happen.  Some of the events that were scheduled in 2020 at US Bank Stadium and Target Field are now rescheduled for June and July.  They are trying to be optimistic.  Hopefully they do happen, but mostly it seems more likely that we will have to wait until August at the earliest.  Unless something changes.
The Minnesota State Fair has scheduled all of the shows that were cancelled last year.  Since the fair isn't until the end of August, there is a better chance of that happening as planned.
With vaccinations getting more widespread, and with positive COVID cases on the downturn, we are heading in the right direction, but will it be fast enough?  The only way we will know if this is working enough is to wait.  And sometimes that isn't what we want to hear, plus there is planning that has to be done.  So, for now... things are moving ahead like we will be able to do them as planned, but just keep in mind that may change... again.
Smart money is on August/September for things to go back to "normal".  But maybe we can see a start of some normalcy in July is this year.  Fingers crossed.
9 Things to do With Baking Soda That Are NOT Baking Related