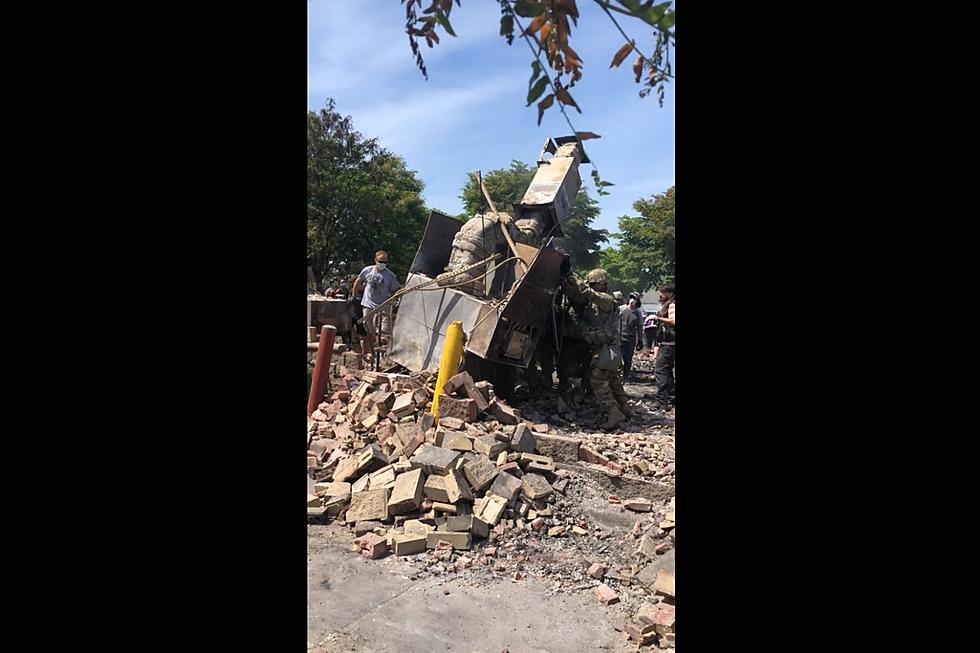 MN National Guard, Civilians Clean Up MSP Rubble Together [WATCH]
u/MommaCRush via reddit
A video shared to the Minnesota thread of reddit shows  Minnesota National guard and civilians working alongside each other to clean up the aftermath of riots.
Over the weekend, hundreds gathered in sections of Minneapolis to begin cleaning up together. Video posted to reddit by reddit user u/MommaCRush shows the MN National Guard working alongside civilians to clean up the rubble of the burned-down Arby's restaurant at Minnehaha and Lake Street in Minneapolis.
(If video above does not show, refresh page or click here)
Some have suggested in the video's comments that difficult manual labor with potential for serious injury -- as seen in the video above -- should be left to the National Guard. Others, however, have noted that situations like this are good opportunities for people to see the National Guard at their best and develop stronger relationships with them.
"Unpopular Opinion," said Agent62, "People should stick to cleaning up small debris in the streets and leave the building demolition and recovery to professionals with big equipment."
"I don't disagree," said reddit user dnalloheoj, adding, "one thing that's refreshing to see about this video is the NG actually doing that. It seemed like on Saturday they were pretty non existent in terms of the cleanup effort, though that was when they were still being mobilized, so...Them helping with this is not only safer, but builds trust between the community and NG. If nothing else, maybe someone thinks twice about yelling profanities at a guy who they just saw helping clean up earlier that day."
"Most of the National Guard I know just went to get extra school money or wanted to do something good for America," adds huxley00. "Just regular people helping regular people. I don't know of any example that I can think of where it was some guy who wanted to go to the desert and be able to shoot guns. These folks work hard, sacrifice a lot and really don't complain."
Enter your number to get our free mobile app
A Weekend of Twin Cities Protests in Pictures