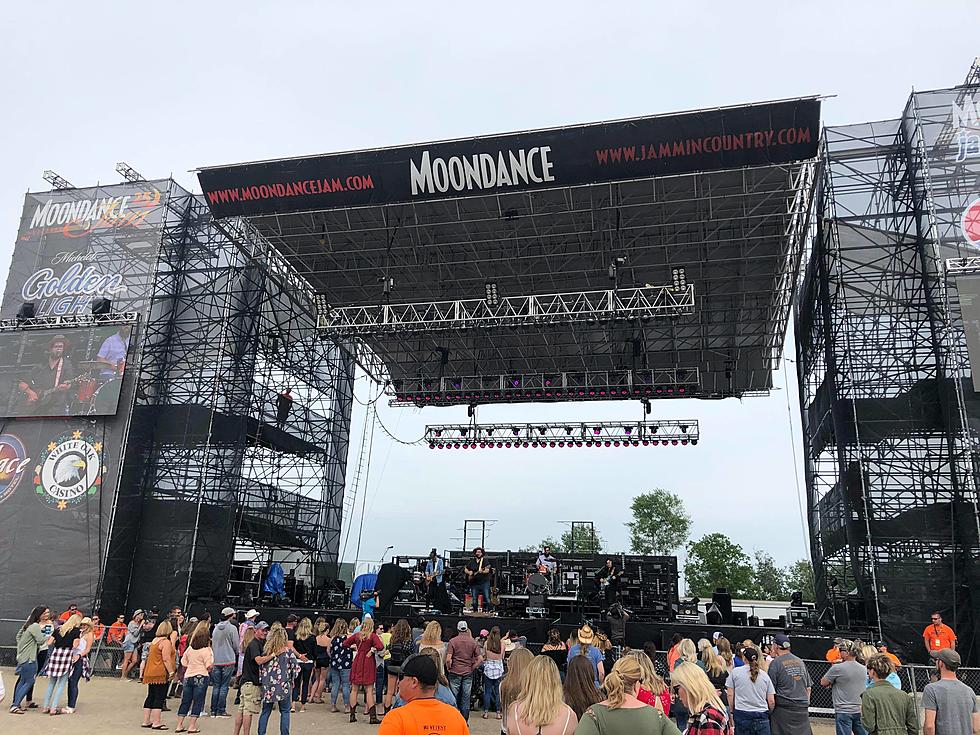 Moondance Jam Postponed to 2021- Will Issue Credit Vouchers
Abbey Minke, Townsquare Media
As with everything else this summer, Moondance Jam 29 will be cancelled/postponed to the 22-24th of July, 2021.
If you have purchased tickets for this year, those will be honored for next year.  Those dates are the same ones that they had scheduled for next year, anyway.  According to the Moondance website, they are going to try and retain the lineup that they had already booked, and continue to fill up the rest of the lineup for 2021.
If you are unable to make the dates for next year, there are some instructions on their site on how to receive your credit voucher which will be good for any Moondance festival in 2021 or 2022.  I see that meaning that you could actually choose between  Moondance Jam or Moondance Jammin' Country.
Kathy Bieloh, the owner of Moondance Events, explains why the vouchers will be what they will be issuing in lieu of an actual refund.  This pandemic has been hard on everyone..especially small businesses, and Moondance Events is one of those businesses.
If you have been to Moondance, especially if you are a regular jammer, you know that this really is just what she said- a Moondance family.
We are just as sad as anyone about all of the cancellation of basically everything this summer.  I keep saying 2020 is like the year of NOTHING.  And it still keeps going...anything that anyone was planning on throughout the Summer... might as well make other plans.  Next year we will definitely be ready for some great big Minnesota get-togethers!
Enter your number to get our free mobile app
7 Private Islands For Sale in Minnesota