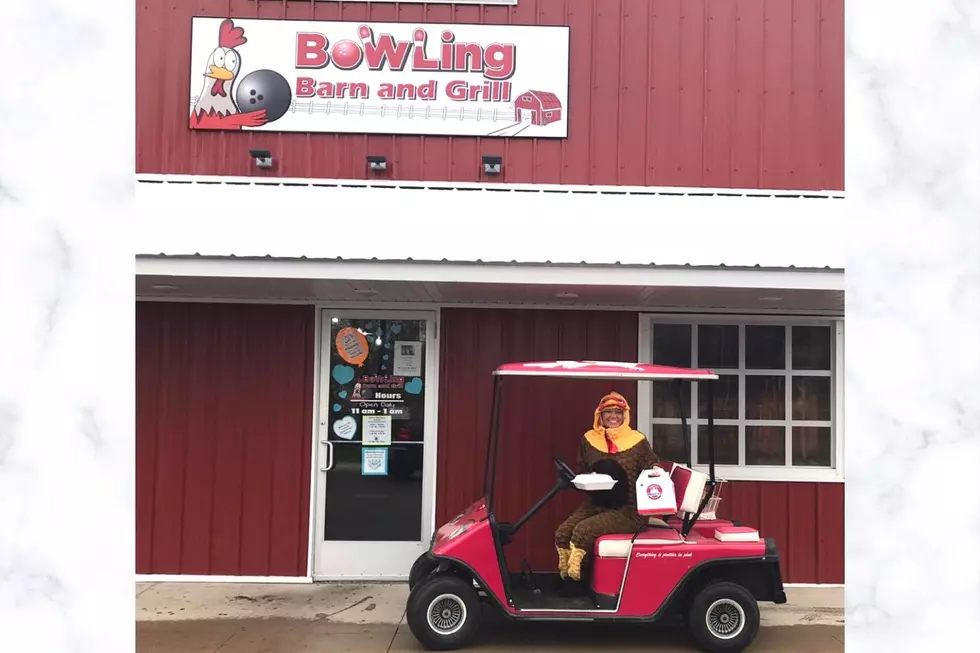 Osakis Restaurant Delivering "Dockside" to an Area Boat Landing
Bowling Barn and Grill
One of the newest establishments in Osakis is getting creative when it comes to delivering food.
The Bowling Barn and Grill just opened in Osakis in early January and are quickly making a name for themselves in the area thanks to the great food, and creative ideas coming out of the doors. Chicken suits included.
Fishing opener weekend they announced that in addition to their usual take-out plan they have been rolling with during the Stay at Home Order, they would be delivering to a nearby boat landing on Lake Osakis.
Delivery to the City Boat Landing every Saturday & Sunday! Don't even get off your boat! Give us a call 320-859-7467
In Minnesota, we can get curbside AND dockside service.
Enter your number to get our free mobile app
Signs are posted at the boat landings around the lake letting fishermen know that great food will be waiting for them when they need it throughout summer weekends. Well done Bowling Barn and Grill, way to get creative and think outside the box during these crazy times. I know I can't wait to try out this service when I'm in the area this summer. Nothing better than a burger on a boat!
EDIT: We received a call from an Osakis resident that said O-Town Tavern and Head of the Lakes Resort are also doing dockside delivery on the lake!
St. Cloud Area Restaurants Winning the Social Distance Game