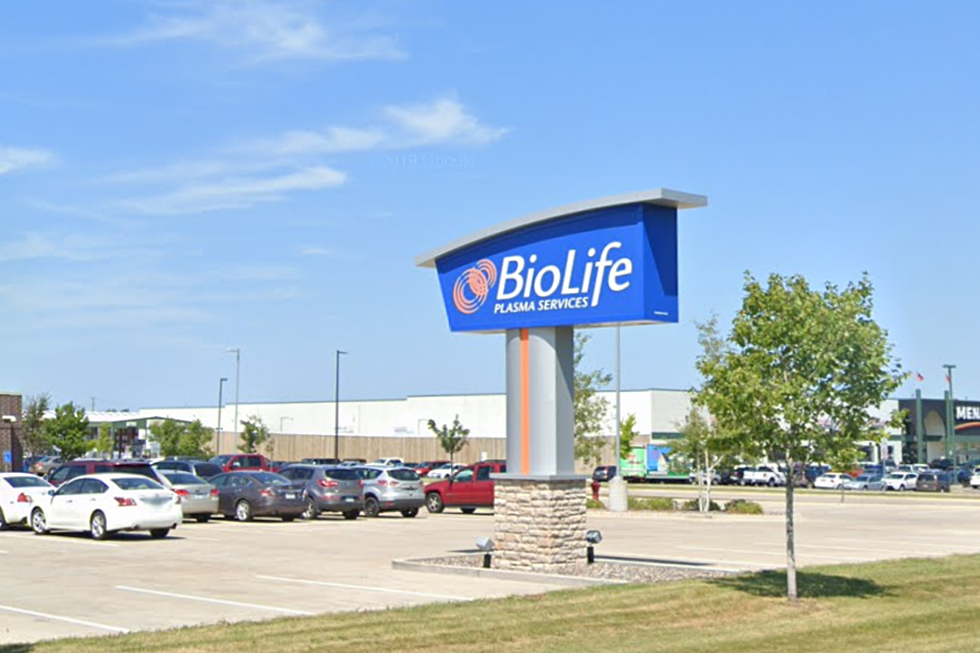 Plasma Donations Are Needed: Where to Donate In Central MN
Google Maps
Blood donations aren't the only thing that is needed right now. Plasma donations have seen a dip in people coming in to donate, but they are desperately needed just like blood is.
Plasma is the liquid that surrounds blood cells and keeps them suspended. A fun fact: it makes up about 55% of the body's total blood volume.
Enter your number to get our free mobile app
Plasma donations are used to make therapies for people with rare, chronic or complex diseases. A lot of times these people don't have any other options for treatments. Biolife Plasma Services wrote on their site:
We appeal to healthy individuals to consider donating plasma to support our efforts to provide these critical therapies. We are taking all possible precautionary measures to make our centers safe, and urgently need people to donate. We appreciate your continued support.
Plasma donation centers are also looking for people who have fully recovered from COVID-19 to donate. Their plasma could potentially support the development of a treatment for people who are at risk to catch the virus.
Where to donate plasma in Central Minnesota:
Biolife Plasma Services - St. Cloud 
2019 Stearns Way, St Cloud, MN 56303
Biolife Plasma Services - Waite Park 
351 10th Ave S, Waite Park, MN 56387
If you are interested in donating, you must be 18 years old, weight at least 110 pounds, and must be in good health and feel well the day you plan to donate. See a full list of requirements here.
Take a Virtual Walk Along the Mississippi River in Sauk Rapids