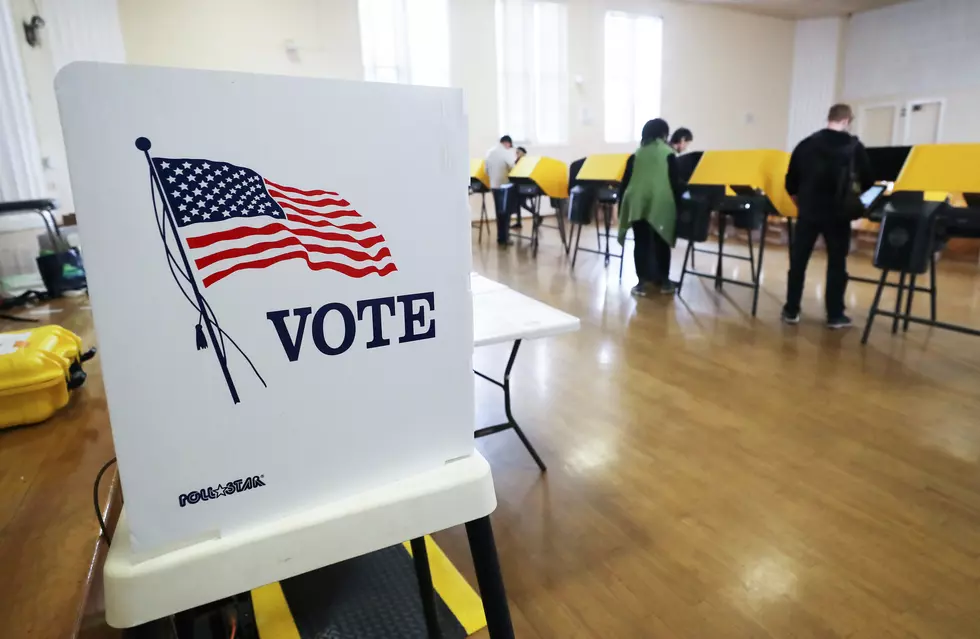 Primary Election Day- What to Expect
(Photo by Mario Tama/Getty Images)
Here it is... primary election day in Minnesota.  I haven't noticed THAT much as far as political ads.  Obviously, there are some ads, but I haven't noticed it being that overrun like it  has been previous years.  Probably because everyone is so focused on the pandemic.
There has been a lot of talk about  the mail-in voting and absentee voting, however.  And those two things are not quite the same.  But because of the coronavirus and people not wanting to vote in person, these two things have become an interchangeable term.
So, usually you need to request the absentee ballot and  have a good reason why you need it.  This year, because of COVID-19 protocols, that part has been waived.
Enter your number to get our free mobile app
Can anyone go and register on site and vote?  Well, there is a list of criteria for being eligible to vote in St. Cloud.  So, you must meet some easy requirements.  Most of these are general knowledge.
The best time to go, if you are voting in person is late in the morning or early afternoon.  Polling places are less busy at those times.  That is, if you are voting in person.
This is just the primary... but there will be the same types of rules in place for the general election in November.  The lines may seem longer than normal if you vote in person because of the social distancing protocols and also because of the need to sanitize each station after each voter.  So, best of plan ahead if you plan to vote in person.  Also, make sure to check that your regular polling place is still open.  Some have been closed due to many people choosing to use the mail-in and absentee options.
Dos and Don'ts of Wine Drinking