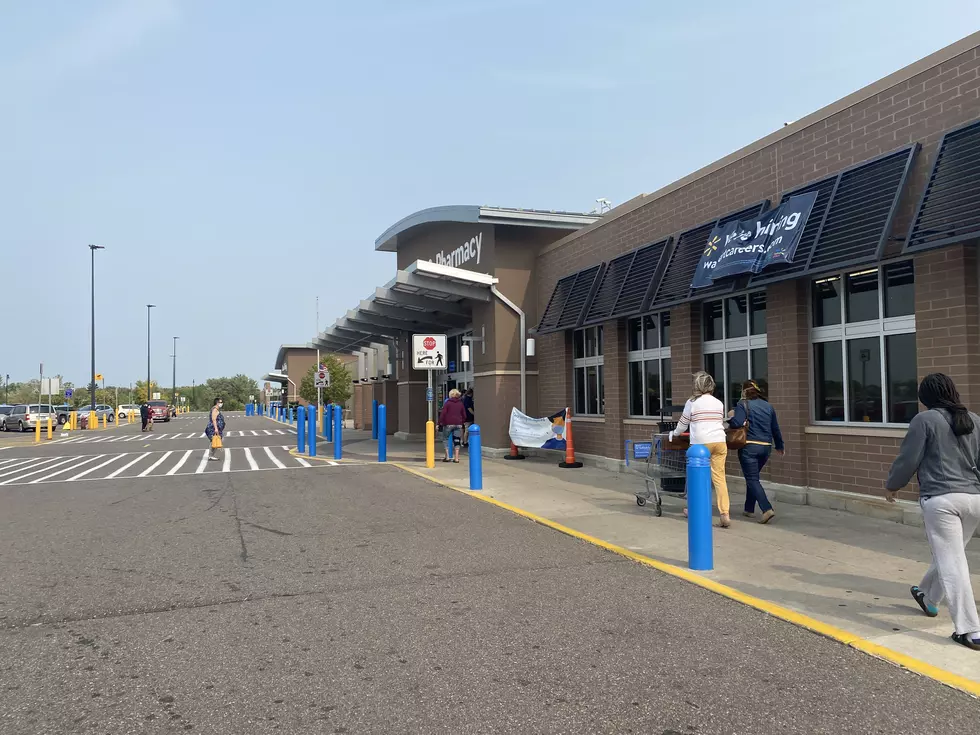 Sartell Walmart Takes Down COVID-Related Single Entrance Setup
Abbey Minke
I was super surprised when I walked into Walmart in Sartell over the weekend.
I parked on the "grocery" side of the lot out of habit. Over the summer that was the only entrance that was allowing people to go in and out. There were cones, and taped off areas, and a tent with a person at it at all times. In my mind, I called it the "COVID check point" but I never saw anything like that happening. I think it was just someone that was there to make sure people were masking up and answer questions if customers had them.
Either way, it is gone now. I went to Walmart on Sunday and was shocked to see that both entrances were open and allowing customers in, a far cry from the congested single entrance.
I used to always park in the garden area parking lot and walk in the entrance on that side of the building, it was a total habit. I can't count the number of times I parked over there this summer just to get back in the car and haul myself across the parking lot. Now my habit is to loop around the back side of the building and park on the other end. It might take a while to adjust again, but I like the silver lining of being able to walk into both doors again.
There is still a big banner reminding people to stay 6 feet apart and wear masks in the building, but it is a step in the right direction of getting back to normal.
Enter your number to get our free mobile app
What Fall Smells Like in Central Minnesota