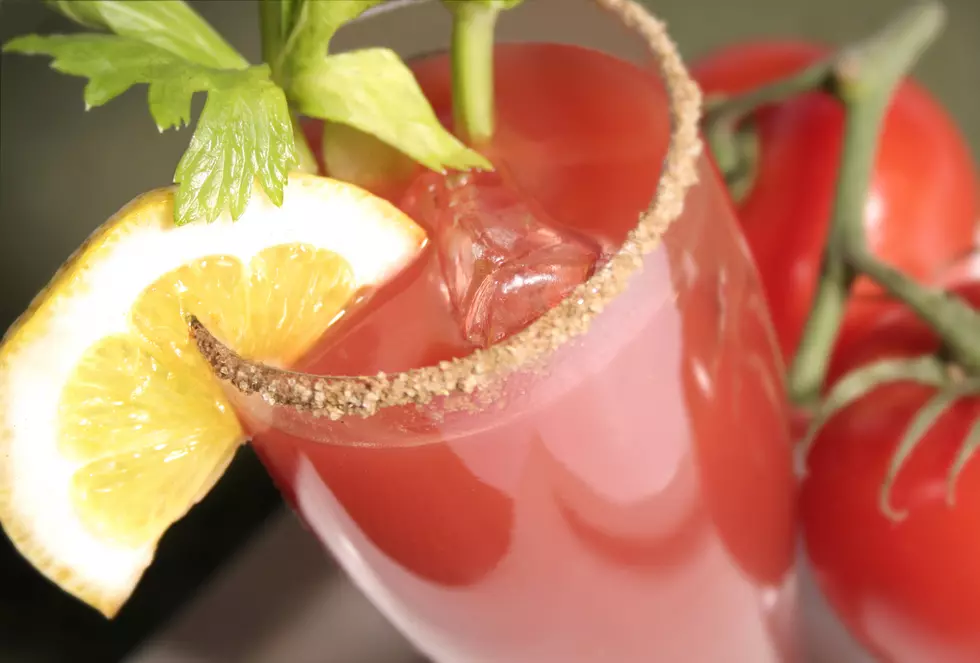 Sartell's Huge Bloody Mary Festival Still On for September
Sophie Asselin/Thinkstock
Great news for Bloody Mary lovers, Central Minnesota Bloody Mary Fest is still happening this September despite the COVID-19 pandemic.
It'll be held at Blackberry Ridge Golf Club in Sartell on Sunday, September 13 from 10 a.m to 1 p.m. They'll have craft beer samples, food and of course...Bloody Marys.
So far, craft beer sampling is from Beaver Island Brewing Company, Lupulin Brewing Company, Schell's Brewery, Jack Links Bloody Mary, Master of Mixes, Zing Zang Mix, Demitri's Bloody Mary Seasonings, La Playette, P&V Awesome Sauce, House of Pizza and Old Capital Tavern.
These aren't just any bloodies either, they've got a variety of different toppings. Mmm! It sounds delicious.There's also a cookout happening at the same time. You won't leave this event hungry, that's for sure.
Enter your number to get our free mobile app
The official Central MN Bloody Mary Fest event page posted an update on July 1st that ticket prices are set to increase at the beginning of August.
If you get your tickets in advance before August 1, they're $30 per person. That price includes unlimited Bloody Mary and craft beer samples as well as the complimentary cookout.
You can also buy the VIP package for $50. In addition to everything that's included in the regular ticket price, you also get a voucher for 18 holes of golf at Blackberry Ridge and early access into the event.
On July 20, the event posted an update on their Facebook page detailing their plans for keeping people safe during the pandemic. They'll be using the whole driving range to social distance, vendors will be spread out and wearing masks, and lunches will be boxed up and passed out to each person.
Tickets will be limited to up to 250 people at the event, so get your tickets before they're sold out.
Another Huge Drop For St. Cloud's Poseidon House