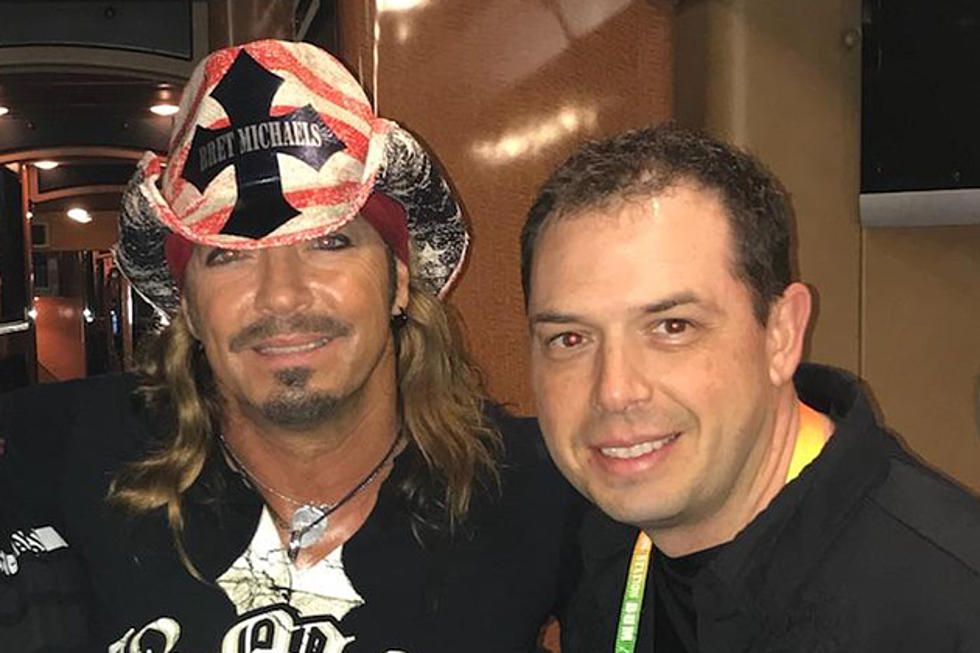 Saturday's Bret Michaels Show in Sauk Rapids Was a Blast [PHOTOS]
Barry Allen and Bret Michaels
The biggest party in central Minnesota on Saturday was at Benton Station, where Bret Michaels performed in front of over a thousand people under a huge tent.
I was the stage M.C. for a big weekend of music in Sauk Rapids at Benton Station, with Swon Brothers on Friday, and Bret Michaels playing on Saturday. It was great to meet so many of our listeners on both nights, as well as dance and have fun both nights of the weekend.
Saturday was the highlight of my weekend. I've been a huge fan of Poison since the late 80's and only got to see 1 of their concerts in the early 90's in the Twin Cities - Their 'Unskinny Bop' tour, and it was amazing. Bret Michaels still tours with Poison, but also has his solo gig with his own band, and puts on a very high-energy show.
The concert was, in part, a fundraiser for the Sauk Rapids Storm Dance Team, and a check was presented by Bret's "Life Rocks Foundation" for $10,000. His foundation benefits local music, education and athletic programs around the country.
For somebody who's one of the most recognized voices in hair band rock, a past television personality, and a successful solo artist still after 30 years - it was an honor to finally meet Bret Michaels, who was just as cool of a guy as I hoped he'd be.