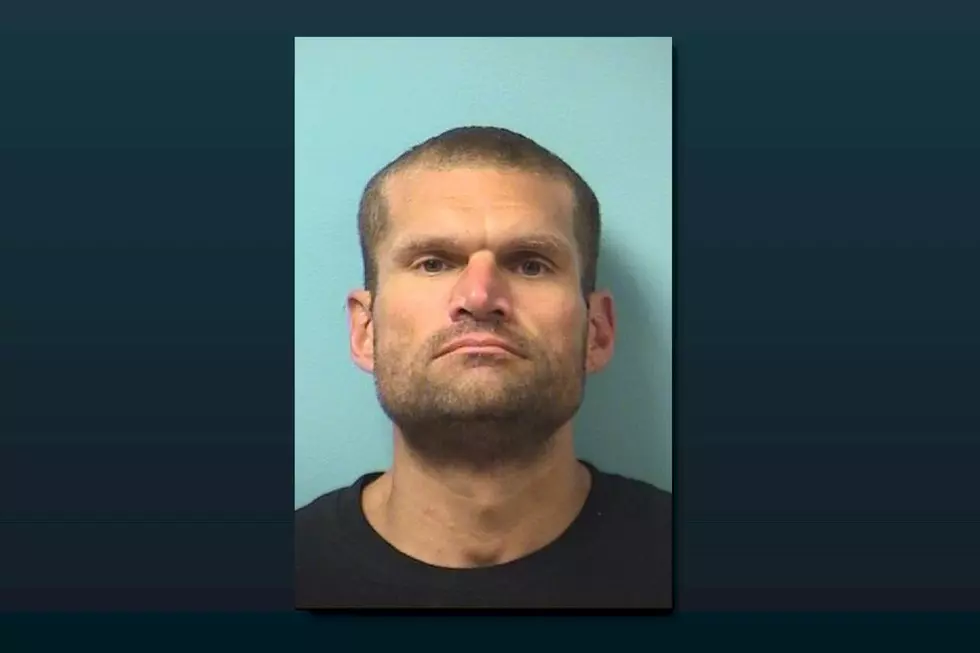 Sauk Rapids Man Pleads Guilty in Attempted Train Jacking
Stearns County Jail booking photo from 9-18-22
FOLEY (WJON News) -- A Sauk Rapids man who was charged in an attempted train jacking last September has pleaded guilty.
Forty-one-year-old Samuel Hohman pleaded guilty to 2nd-degree assault. A charge of 1st-degree criminal damage to property will be dismissed when Hohman is sentenced in March.
According to the criminal complaint filed in Benton County, the train's engineer said Hohman hopped aboard the locomotive in Sauk Rapids. The victim said Hohman then wrapped his arms around his neck and told him to speed up and get out of town.
Hohman then rummaged through a bag and grabbed a small folding knife before stabbing the victim in the forehead. Court records show the engineer and Hohman struggled and the rail worker was able to bite Hohman's hand, free himself and jump from the train.
The train came to a stop in Sartell and Hohman was arrested nearby.
Police say they found a knife matching the description about 75 yards away. Authorities also discovered that several wires inside the locomotive had been cut causing several thousands of dollars in damage.
Court documents don't indicate a motive behind the attack.
---
READ RELATED ARTICLES
8 Apps Minnesota Enjoys More than Watching the Super Bowl
Apps or food we enjoy in Minnesota when watching football and more specifically during the Super Bowl
Presidential/Vice Presidential Visits to St. Cloud
Top 20 Minnesota Breweries From All Over the State
Top breweries in the Minnesota ranked according to Brewery Stars with representation from all over the state