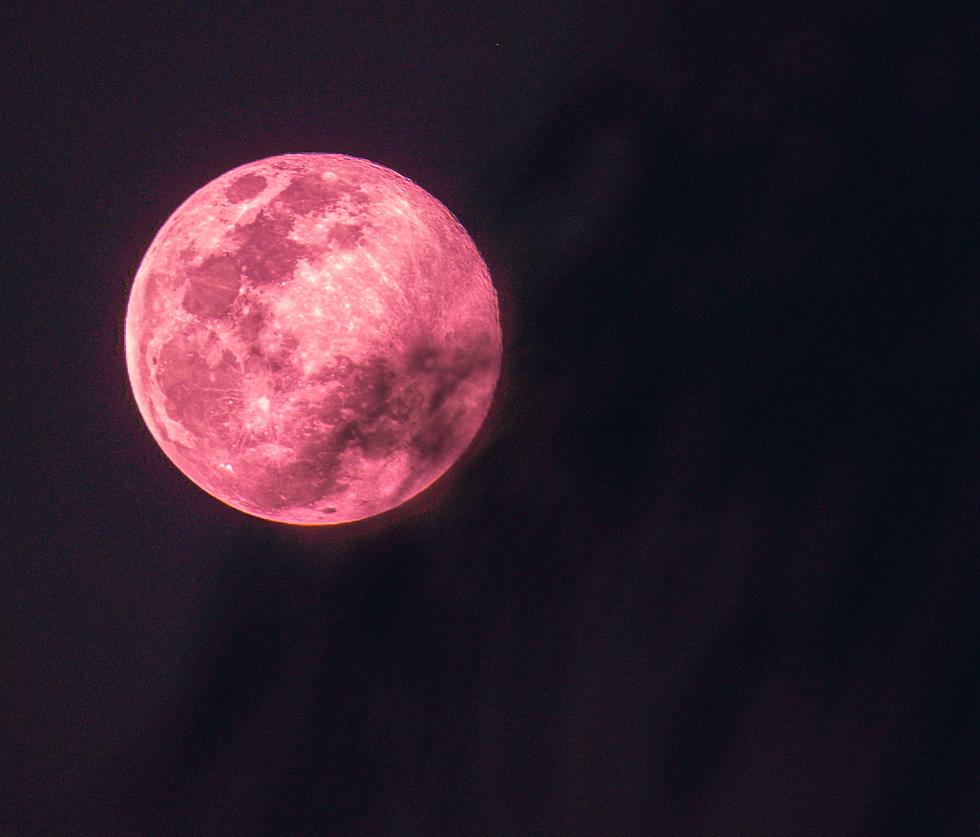 See a Full "Pink Moon" Soon in Minnesota Plus More Wonders this April
Photo by Dylan Sauerwein on Unsplash
The full moon for April is coming very soon. The full "Pink Moon", as it is called, will be out in the Minnesota sky this Thursday, April 6. Sorry to disappoint some though, if you were hoping to actually see a PINK colored moon, it won't actually be that hue when it hangs high in the sky. As cool as that would actually be, the reason it is known as that, according to the Farmer's Almanac is;
April's full Moon often corresponded with the early springtime blooms of a certain wildflower native to North America: Phlox subulata - commonly called creeping phlox or moss phlox - which also went by the name "moss pink".

 
So the reason behind the misleading name is understandable, I still wish it would looked pink even for a moment, only because I think it'd look cool. However, if that doesn't fully intrigue I have more.
Besides the beauty of the full moon approaching, there are are a few other sights to be seen this month by any sky gazers out there like myself. Travel + Leisure, reports that it will be much easier to see the planet Mercury in April. The planet closest to the sun, should be seen at it's peak on April 11, after that it could be harder to see.
Hold up, still more too see!
April 20 look to the sky for a rare hybrid solar eclipse. What is this? Travel + Leisure describes it as a; "once-in-a-decade-spectacle" that is a mix between a total solar eclipse and an annular solar eclipse, the
total solar eclipse happens when the moon completely blocks the face of the sun, and an annular solar eclipse occurs when the moon is further rom Earth and only covers a portion of the sun.
Needless to say, if you understand or don't understand, the explanation, it's a must see in my book! Then look for the Lyrid Meteor Shower, to which Earth Sky says is supposed to happen between the 15 and 29 but the best viewing should happen on the 21st, 22nd and the peak of it on the 23rd. Good note from Earth sky;
In a dark sky with no moon, you might see 10 to 15 Lyrids per hour. The Lyrids are know for uncommon surges that can sometimes bring rates of up to 100 per hour!
So enjoy my fellow sky gazers and here's to hoping we get to see all these wonders. As we know a cloud covered sky or an unexpected spring storm or sadly even a snow storm, can wreak havoc on our viewing.
Labor Day Weekend Northern Lights as Seen in Minnesota
Central Minnesota Storm Photos from May 12th, 2022
6 of the Best Feelings You Only Get at the Start of a Minnesota Summer
20 Things the World Should Thank Minnesota For