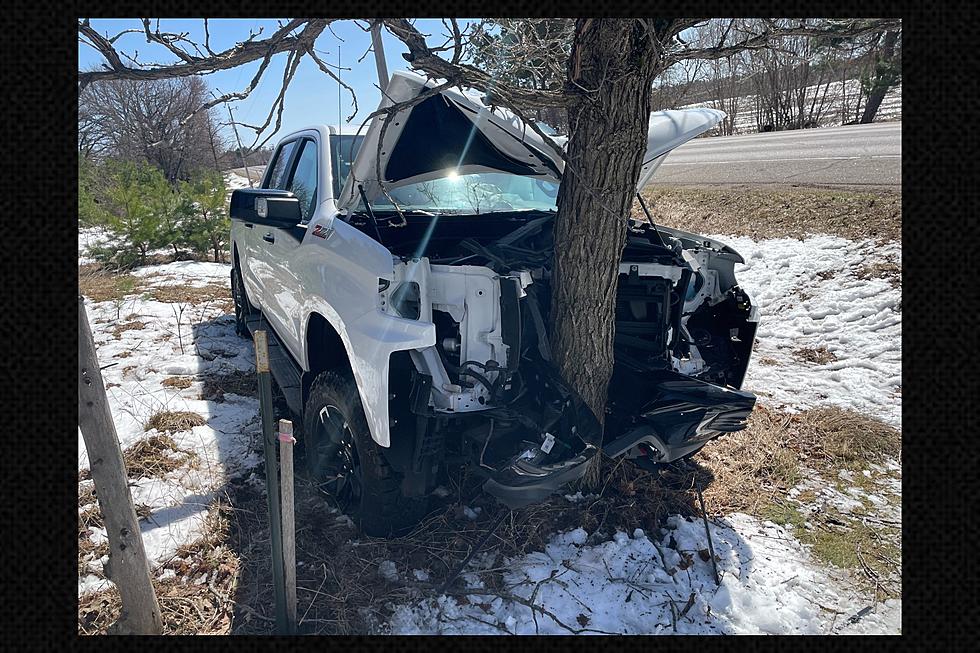 Single Car Crash in Sartell Sends Driver to Hospital
Photo: Stearns County Sheriff's Office
SARTELL (WJON News) - A single-vehicle crash Monday sent a Litchfield man to the Hospital.
The Stearns County Sheriff's Office was dispatched to the 38,000 block of County Road 1 in Brockway Township in North Sartell at about 2:15 pm.

Deputies found a pickup had left the road and struck a tree.
The driver, 74-year-old Charles Finch of Litchfield, was sent to St. Cloud Hospital with non-life-threatening injuries.
Officials believe Finch was driving Northbound on County Road 1 in his Chevrolet pickup when he veered off the right side of the road and hit an oak tree.
READ RELATED ARTICLES
Visit Duelm, Minnesota in Pictures