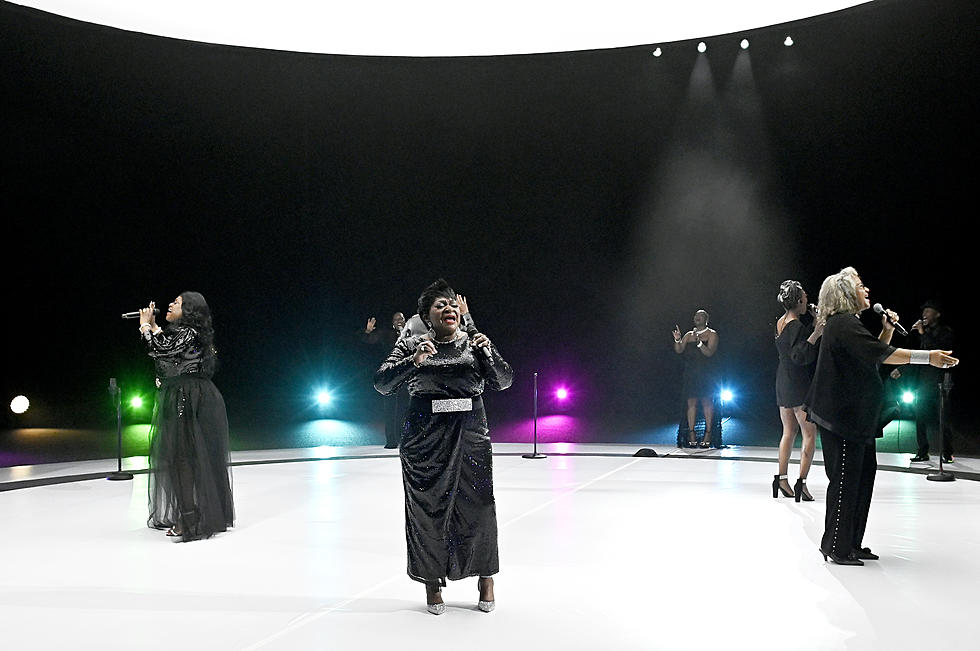 Sounds of Blackness From Paisley Park on Last Night's BBMA
Twitter- BBMAs
The Billboard Music Awards is an awards show that I usually record and fast forward through most of and just watch the "good parts". Last night had me watching more of the show that I do normally.
This year marks the 30th anniversary of the Jimmy Jam, Terry Lewis along with Prince produced song "Optimistic".  This is a song that even 30 years later, still has the sound of "now".  It's something that is still very relatable and is talking about perseverance in times that are very uncertain.
If you watched any of the show last night, and saw this performance, you saw it starting with showing a lot of Paisley Park.  The camera was heading down the hallways and the studios that Prince had at his home studio.  A studio that doubled as his home and his recording studio/rehearsal area.  Nothing like making sure that you have everything you need in one place without having to worry about booking any time and working around other people's schedules.
Jimmy Jam and Terry Lewis introduced that song sung by Sounds of Blackness with Ann Nesby and it was performed remotely.
It was a cool performance, and would have been good if it hadn't been done remotely, but I think it was worth it to have it performed that way from Paisley Park.  This studio located in Chanhassen is now such an iconic venue.  And the ability to do that isn't that unheard of now with what we've gone through this past year. If anything, we've all sort of perfected the art of a remote "anything".
"[Minneapolis] is a place that musically has always represented change to the status quo, combining races, genders, uptown and downtown, to give the world harmonious grooves," Jam said. "Thanks to the people of this city, and other peaceful participants, Minneapolis is in the midst of changing the status quo yet again."

"Times change, because the power of the people makes it change," Lewis agreed. "Music is a powerful catalyst to this, and this next song expresses our perspective that faith is key to positive change."
This year also marked the 5th year of Prince's death.
10 Foods That We Are Putting in the Fridge that Shouldn't Be