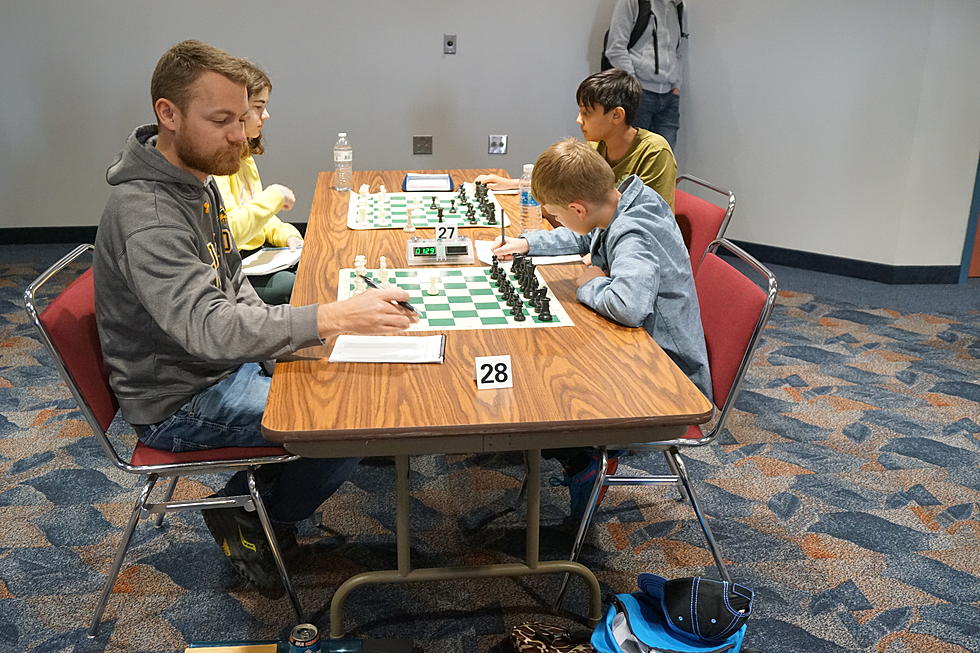 St. Cloud Open Kicks Off New MN Summer Chess Circuit [PHOTOS]
Sarah Mueller, WJON
ST. CLOUD (WJON News) -- Minnesota chess players of all skill levels gathered in St. Cloud over the weekend.
The Minnesota State Chess Association hosted the St. Cloud Open at River's Edge Convention Center on Saturday and Sunday.
The two-day tournament was the first event in the brand-new Summer Grand Prix. Historically, the majority of the organization's events have taken place in the fall and winter.
Chess has seen a surge in popularity recently, especially among young people, following COVID-19 lockdowns and the release of the Netflix limited series "The Queen's Gambit."
Players were divided into four classes based on their rating - open, U1100, U1500, and U1900 - and played five rounds over the two days. Official player ratings are calculated and published twelve times per year. There are currently 778 rated chess players in Minnesota.
The competition was the first United States Chess Federation-rated event held in St. Cloud in almost 20 years. The next event in the series will be held in Duluth and Superior in late June.
Over the course of the five events in the grand prix, a total of $2000 in prize money will be given away. The series also serves as a qualifier for the 2024 State Championship.
MSCA membership is available for a fee and is open to anyone who enjoys the game of chess. The organization was founded in 1894 and incorporated in 1981. The group has held the Minnesota Open for 130 straight years.
KEEP READING: 10 classic board games that will take you way back
READ MORE: 25 Companies You Might Not Know Are Owned by Disney