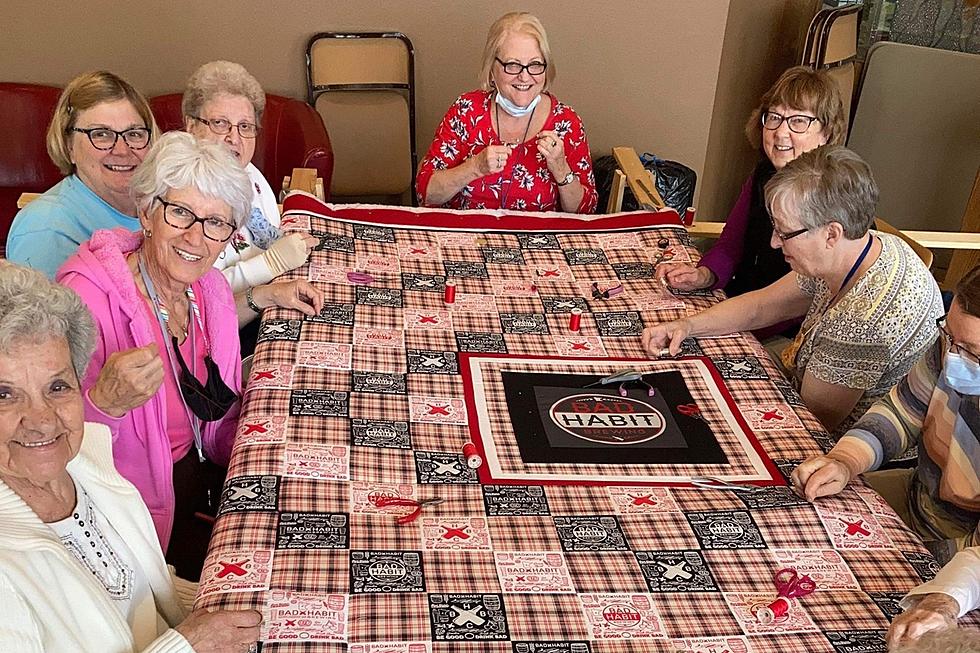 St. Joe Brewery Teases Awesome Joetown Rocks Quilt [PHOTOS]
Bad Habit Brewing via Facebook
This would be an awesome gift for the craft beer enthusiast in your life!
On Tuesday, it was announced that St. Joseph's annual Joetown Rocks festival would be cancelled for the second year in a row. Due to COVID concerns, organizers have decided to cancel this summer's in-person celebration event planned for July 3rd and 4th. Besides the health and safety concerns, a letter from Bishop Donald Kettler prohibits parish festivals within the diocese this summer.
While the in-person event won't happen, the raffle and quilt auction will go on. On Tuesday, St. Joseph's Bad Habit Brewing revealed one of the quilts that will be up for auction -- one that any local craft beer enthusiast would love to have!
"These lovely young ladies are putting in some overtime to get the BH [Bad Habit] Quilt done for the Joetown Rocks online auction this summer," reads the caption of a Facebook post showing off a large Bad Habit-themed quilt being sewn by a group of women. "We were invited over today to see the progress and try our hands a little sewing. Let's just say it's a good thing they are running the show there."
The post credits Mo with the logo design, Tron at Krillan for the printing and some members of Church of St. Joseph for the hard work and talent.
More details on the raffle and quilt auction are yet to come. Keep up to date by following Joetown Rocks on Facebook.
10 Satisfying Things Only Minnesotans Understand: Summer Edition