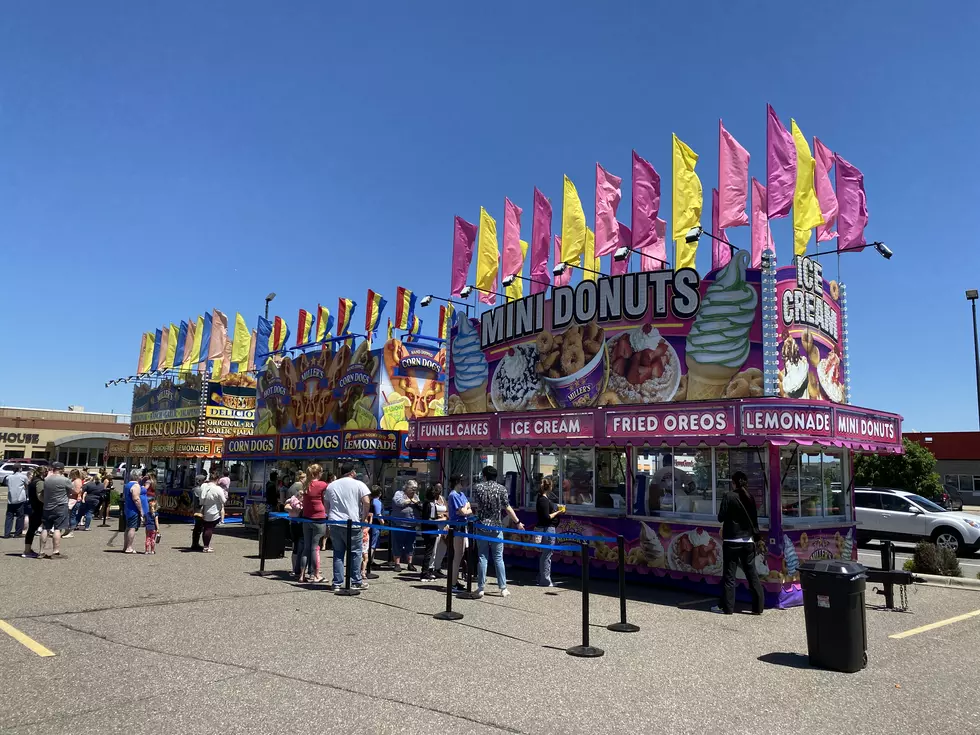 State Fair Food Favorites Available 7-Days a Week in St. Cloud
Abbey Minke
A couple of weeks ago I detailed the epic journey of getting a corn dog at Miller's Concessions stands that are set up outside of Crossroads Center Mall for the summer. When I asked the employee what their schedule looked like for the summer, she told me they would be operating on the weekends and I was so excited. I love fair food and having a few days to get my fix right at the mall sounded like heaven.
Now, Miller's has changed up their game plan and will be open SEVEN DAYS A WEEK. Yep. We can get a bucket of four different flavored cheese curds any day of the week we see fit this summer. Or every day. We don't judge around here.
Originally Miller's Concessions had 70 events set up for this summer that they would be moving to and from. Due to COVID-19 65 of those events have been canceled, but that is OK, because we will be right there in the Crossroads Center parking lot welcoming their delicious corn dogs and lemonade with open hearts.
Miller's Concessions cheesecurd, corndog, and mini donut stand will be set up at Crossroads Center (Division Street side) through Labor Day.
Enter your number to get our free mobile app
How To Get Your 'Fair Food' Fix This Summer in Minnesota