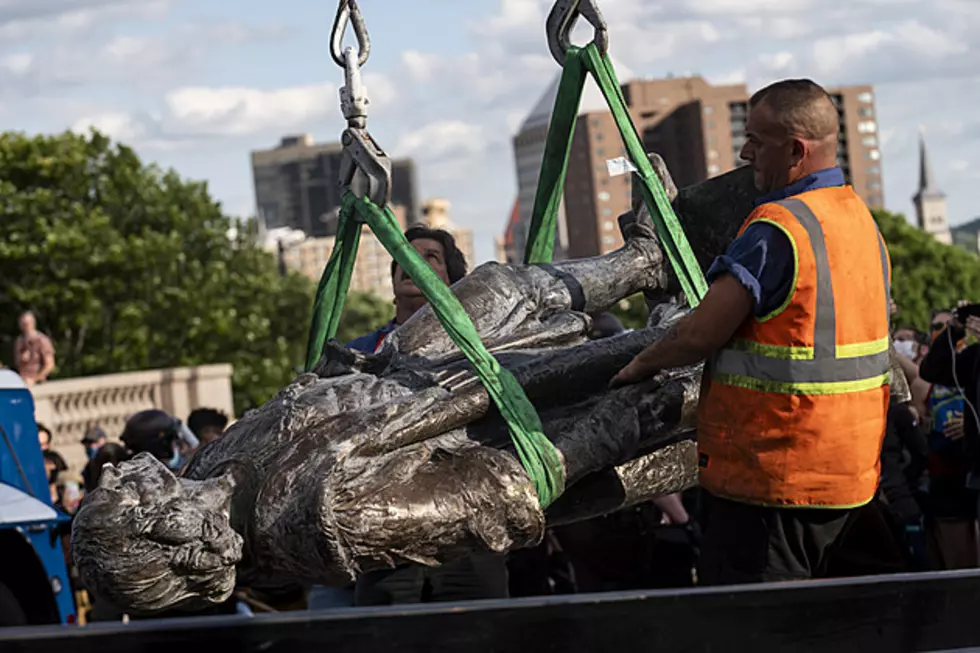 Minnesotans Give Their Ideas for Replacing the Columbus Statue
Getty Images
When the Christopher Columbus statue was torn down, we asked what Central Minnesotans thought would be a suitable replacement, if there was ever going to be a replacement. Not surprisingly, it was a mixed bag of legitimate responses, humorous responses, and some 'I'm upset about the whole thing' responses. 
The Funny
"The Dad who won't ask for directions on a road trip" Explore Minnesota! - John Hennessy

 

Verne Gagne putting the sleeper hold on Nick Bockwinkel. Disagree? ......fight me. - Rick Sura

 

Leave it empty as an homage to the Vikings trophy room - Zeke Fuhrman

 
The Legit
Judy Garland or Prince (but I'm sure some donkey will bring up that they both died as a result of drugs) so how about Henry Schoolcraft, the guy that discovered that Lake Itasca is the headwaters of the Mississippi. (I had to google his name) - Lynette Eder

 

Prince - Gary Kunstal

 

Paul Bunyan - Denise Hegna

 

Alan Paige for his Viking and Supreme Court legacy. - Keith Morton

 
Upset About Statute Being Torn Down
Nothing ... Because no matter what or who it might be it will somehow offend someone for some reason. - Carol Pohl

 

Put something else there to be destroyed...what is the point? - Kathleen R. Shamp

 

Put it back.... it's part of our history. Tired of all the rioters acting like thugs and a-holes. Grow up! - Patti Krebs
This whole thing sparked something that I started to write about but never finished it. It's time to do that.
Enter your number to get our free mobile app
8 Strange or Unique Minnesota City Nicknames