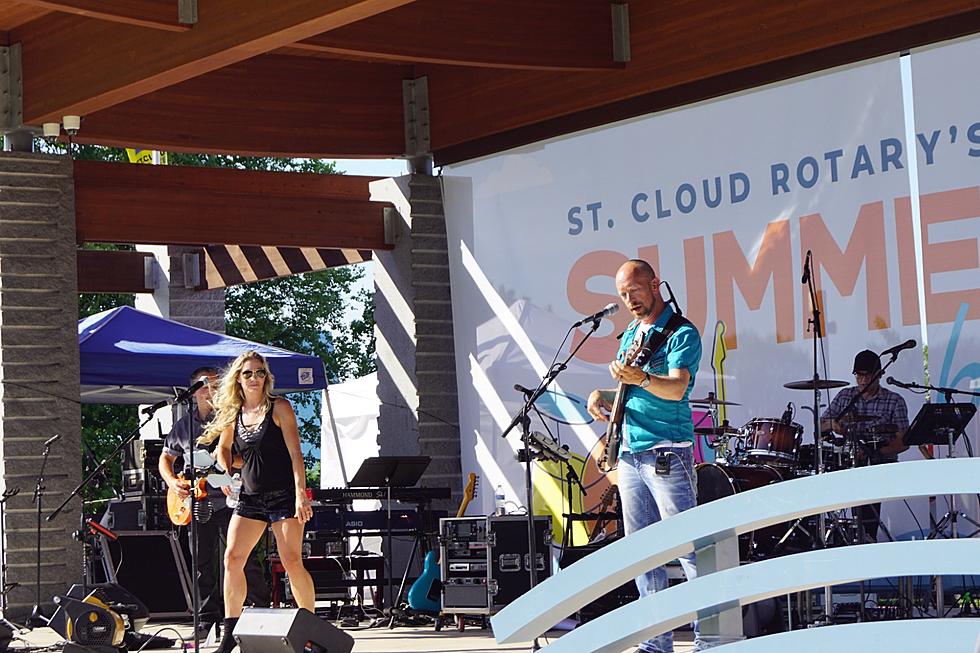 Summertime By George Music Lineup Announced
Sarah Mueller, WJON
ST. CLOUD (WJON NEWS) -- The music lineup for this season's Summertime By George has been announced.
The Rotary Club of St. Cloud says their theme this year is "The Great 8" with eight concerts beginning on Wednesday, June 14th and concluding on Wednesday, August 16th. There will not be concerts on July 5th or August 2nd.
Fan favorites The Fabulous Armadillos and the Johnny Holm Band are back along with 2022 performers Free and Easy and Dap Squad.
One change this year is the addition of two "Power Nights" with two headliners. Killer Vees and Church of Cash on June 28th, and Mason Dixon Line and Collective Unconscious on August 16th.
The concerts will have an extended playtime with an early 5:00 p.m. start and a later finish at 9:30 p.m.
READ RELATED ARTICLES
LOOK: States with the most people earning $1 million or more