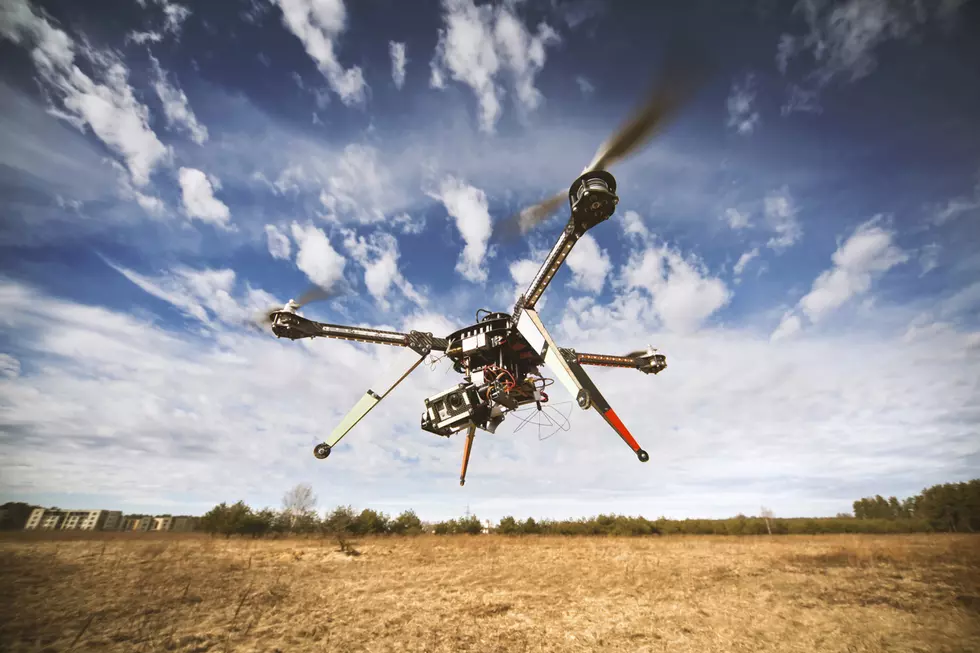 That Drone You Got Could Get You in Huge Trouble
Thinkstock
A drone flying over a fire forced an air tanker helicopter to land while trying to extinguish a large fire north of Little Falls the other day, and law enforcement is looking for its owner.
This is just one of the many issues drones have caused over the years, and Minnesota law enforcement takes the issue very seriously. If you own a drone, or plan to purchase one, you may want to ask yourself if it's really worth the risk.
In the case of the Little Falls fire that burned 17 acres earlier this week, a drone that was possibly trying to video the fire caused a major safety hazard as it flew above a helicopter that was dropping liquid over the fire. The pilot was forced to land immediately because of concern of the drone being pulled into the turbine engine of the helicopter. This could have had a catastrophic outcome, and another reason it was illegal to have a drone in this air space, according to KARE11.
Drones are generally flown with a small video camera attached to capture very cool views, but there's a major concern nationwide about safety, and privacy, with drones.
Most anybody can purchase a drone, but it you aren't careful it could land you in jail very quickly. Minnesota has drone laws that prohibit drone flying in many areas of the state that include Superior National Forest and Boundary Water Canoe Area Wilderness, anywhere in the city limits of St. Bonifacius, within 5-miles of an airport...just to name a few.
There are registration requirements and age limits (13 years old), yet parents are buying drones for their kids who have no business having control of these unmanned airplanes essentially. If you get into trouble with a drone, it's generally a federal issue since it involves airspace, and the penalties are very severe.
Here are some links below to help you understand the rules/laws of flying a drone in Minnesota:
Just be smart about drone usage, and for goodness sake DO NOT buy a drone for your young teenager without adult supervision. There are too many rules for them to understand at that young age, with the risk of breaking the law being too great.