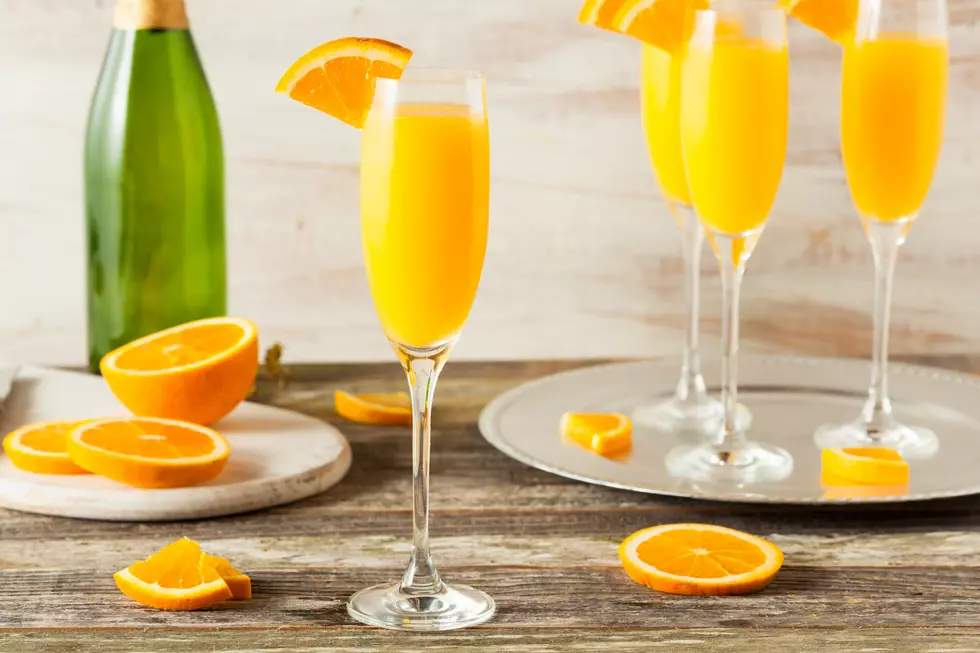 The Most Popular Cocktail in Minnesota [INFOGRAPHIC]
Thinkstock
There's a drink that tons of Minnesotans absolutely love, and it's not a surprise that it's the most popular cocktail in the state. Surprisingly, we're the only state where this drink is the most preferred.
Many of us here in Minnesota love to start our weekend's first drink with a fully loaded Bloody Mary -- complete with olives, pickles, celery, cheese, and a beef stick. There's a ton of bars and restaurants all around the state who attempt to have the unofficial title of "Biggest Bloody Mary". It's not about how much liquid is in the drink, but more about how much food they can fit on a stick and shove in the drink.
Because of this, it's not surprising that Minnesota's favorite cocktail is the Bloody Mary! The website, Thrillist, released the results of their poll about each state's favorite drink. Many states had Whiskey Sours and Long Island Iced Tea as their favorite, but no other state had the Bloody Mary. The infographic below shows what each state's favorite is:
As you can see, there's a few states that don't share a popular drink with another state. Wisconsin loves their Old Fashioned, Nevada surprisingly is alone with the Martini, and Vermont is by itself with the Manhattan, just to name a few.
The Bloody Mary is so popular everywhere, that it surprises me that Minnesota is the only state where it's the favorite cocktail. You might say that your favorite is a beer, but technically that's not a cocktail. If it WAS included then beer would top every state.
My favorite cocktail is a pretty popular one, and surprisingly isn't on the list -- spiced rum and diet. The good ole' Captain Coke is what I always order, and sometimes a nightcap with a Crown Apple on the rocks. I will agree with Long Island Iced Tea being popular. Those are tasty, but dangerous!