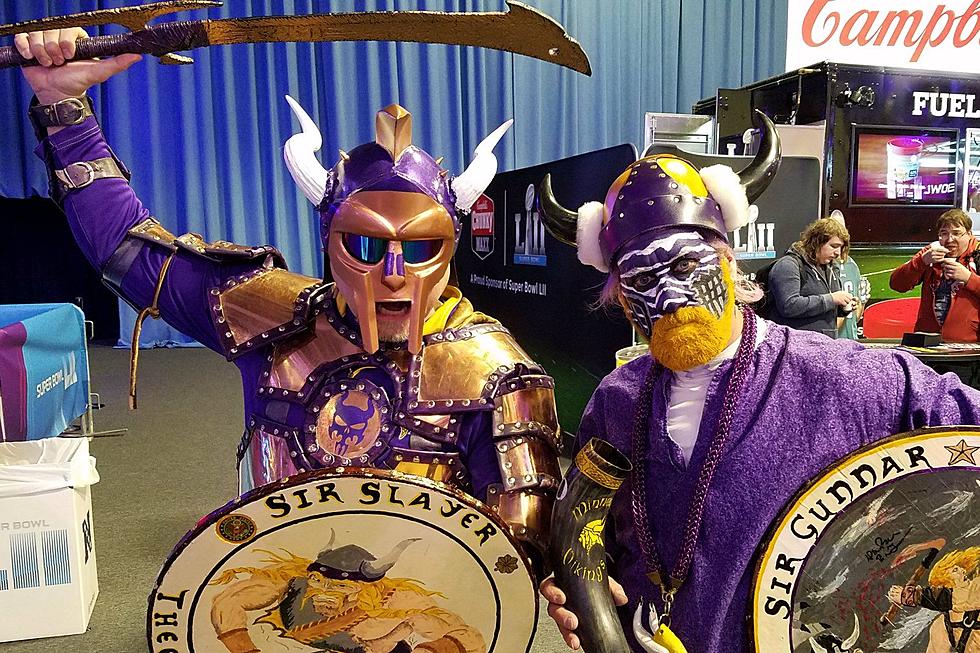 Vikings 'Super Fans' Take In The Super Bowl Experience
Photo by WJON reporter Richard Leguil
MINNEAPOLIS -- Football fans are enjoying the interactive exhibit "The Super Bowl Experience Driven By Genesis" again Thursday. Two Minnesota Vikings super fans, Sir Bart and Viking Dave, are both dressed in full Viking gear from head to toe.
WJON Reporter Richard Leguil asked them what they are enjoying the most.
Just the interaction with the fans.  The Minnesota fans as well as the Philly and New England fans.  It's all been very cordial.  I haven't met anyone who hasn't been nice to me yet.
They both say they don't have tickets to the Super Bowl but are still hoping to score some tickets somehow.
The Super Bowl Experience is at the Minneapolis Convention Center. It continues Friday from 10:00 a.m. - 10:00 p.m. and Saturday from 10:00 a.m. - 8:00 p.m.