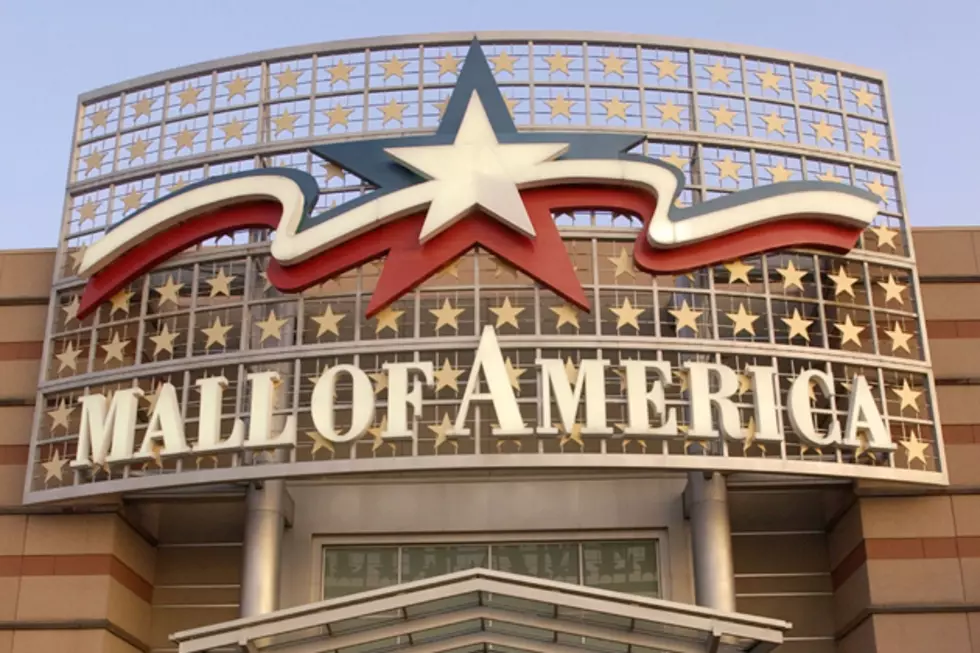 What's Hot at the Mall of America
Getty Images
The Mall of America is home to more than 520 stores, 50 restaurants, a theme park and an aquarium, continues to add trendy shops, exciting entertainment options, restaurants and big events that bring 40 million visits through its doors each year.
My family loves going to Sea Life Minnesota Aquarium, Nickelodeon Universe, Adventures on the XD Ride  and of course checking out the shops and restaurants. Both Wyatt, 4, and Harper, 8, could spend all day there. Usually, by the end of the day they are wiped out and sleep on the drive home.
MOA's popular indoor theme park, Nickelodeon Universe, is home to 27 attractions and counting. Some of the newest include the Bubble Guppies Guppy Bubbler, the longest indoor zip line in the country, and a nightly light show. My son's favorite, the new Paw Patrol attraction recreates the animated world from the wildly popular TV show.
Adjacent to Nickelodeon Universe, FlyOver America simulates soaring over national landmarks. The seats move and swing gently, creating a sense of flying. The immersive experience features wind, mist and scents to enhance the images on the screen. Next to FlyOver, the 5D Extreme Attraction gives riders the choice between a wild ride through a mystery mine, or a trip underwater with prehistoric beasts.
This one is fun for all ages, Sea Life Minnesota Aquarium, the newest exhibit takes visitors into the rainforest for face-to-face interaction with cockroaches, piranhas, crocodiles, snakes and other creepy critters.
Crayola Experience offers kids 25 hands-on activities like naming and wrapping their own crayons, as well as a massive retail store. Really kind of a cool expereince.
Bring your taste buds on a trip to Flavortown when Guy Fieri's Chicken Guy. This restaurant opens in early 2020.
Other new eateries include Wahlburgers, Carlo's Bakery (of "Cake Boss" fame) and Wonders Ice Cream.
There is another plus, I have a girlfriend that has a son with autism and they are well taken care of thanks to the mall's new designation as a Certified Autism Center, with sensory guides available for each ride at Nickelodeon Universe. I thought that was pretty cool.
Source: ExploreMinnesota.com