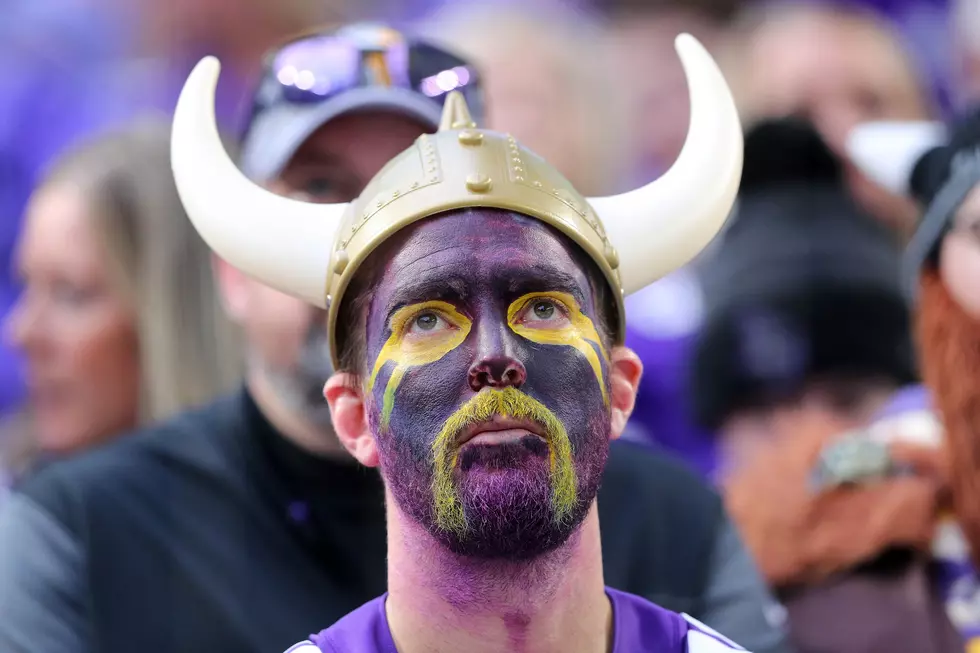 5 Jokes About the Minnesota Vikings You Can't Help Laughing At
Getty Images
If you've been a Minnesota Vikings fan for any period of time, you know what an emotional roller coaster that can be.
Sometimes we need a reminder that -- at the end of the day -- football is just a sport and the Vikings a bunch of guys...who can't pull off a Superbowl win (Whoops! Did we say that?).
5 Jokes About the Minnesota Vikings You Can't Help Laughing At
C'mon, you have to admit they're a little funny, right? Got any good jokes at the Viking's expense?
Enter your number to get our free mobile app