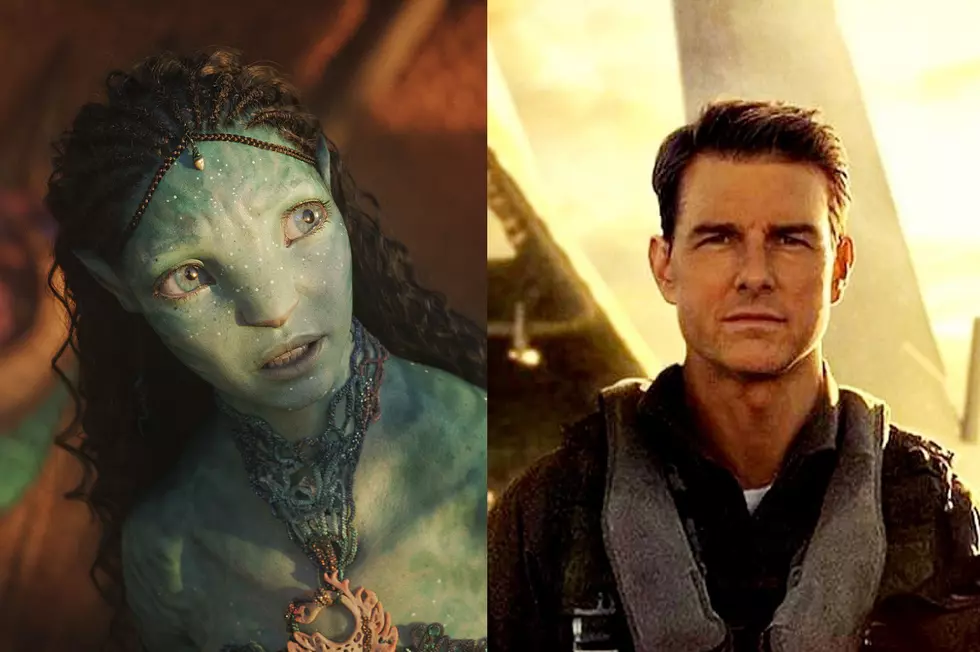 'Avatar' Set to Dethrone 'Top Gun' As the Biggest Film of 2022
20th Century Studios/Paramount
James Cameron, that old cinematic maverick, is king of the movie world yet again.
After Tuesday's box office grosses, Cameron's Avatar: The Way of Water has now grossed more than $1 billion overseas, making it the only 2022 release to accomplish that feat. And that number doesn't include its grosses in the U.S., where it has already made over $450 million dollars. All told, the movie is hours away from crossing $1.5 billion worldwide — putting it ever so slightly ahead of 2022's previous box-office champion, Top Gun: Maverick.
Cameron has said that Avatar: The Way of Water would need to be one of the most successful films in history just to turn a profit, and right now it looks like it's on pace to do just that. After a little over two weeks of release in theaters around the world, the movie is already the 11th biggest film ever. It's already grossed more money than Frozen II, Avengers: Age of Ultron, Black Panther, Harry Potter and the Deathly Hallows Part 2 and Star Wars: The Last Jedi. It's only a matter of days before it cracks the all-time worldwide box office top ten, where the number ten spot is currently occupied by Furious 7 and its $1.51 billion. (The original Avatar remains the all-time highest-grossing film ever, with $2.922 billion in earnings across its various theatrical releases.)
While Top Gun: Maverick is going to wind up as 2022's second-biggest film when all is said and done, it still earned more than $1.48 billion worldwide, vastly exceeding most expectations for the movie's financial potential. And for now it also remains the biggest domestic hit of 2022. While Avatar has yet to clear $500 million in the U.S., Maverick grossed more than $718 million domestically. The Way of Water may never top that number, even as it continues to attract huge crowds around the world.
Avatar: The Way of Water remains in release in theaters around the world. Top Gun: Maverick is now streaming on Paramount+.
2022 Movies That Got a 0 on Rotten Tomatoes
It might be an understatement to say these 2022 releases were not popular with critics...