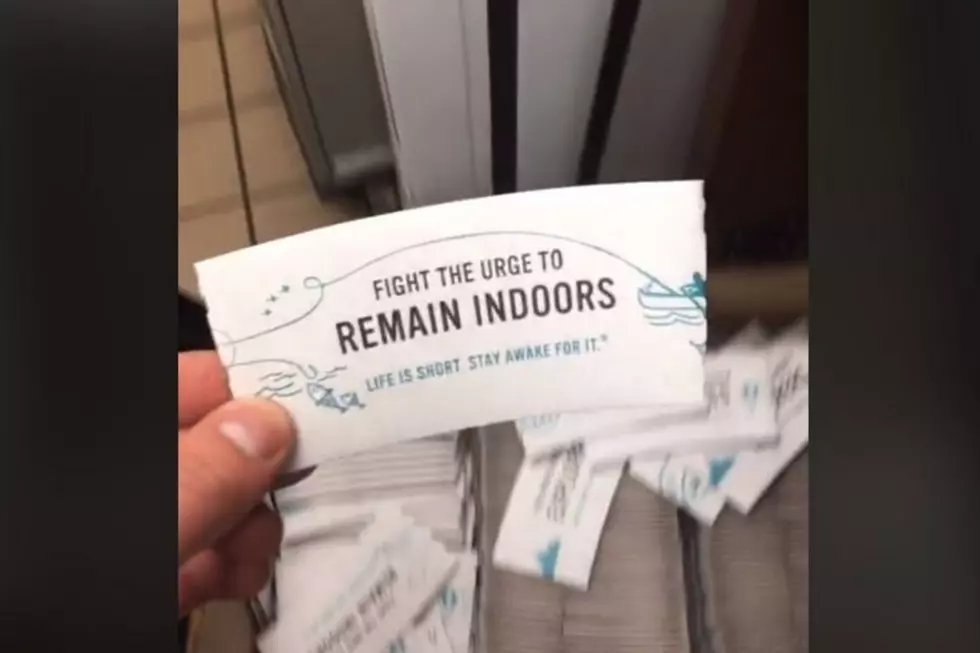 Caribou Coffee's Non-COVID-19-Friendly Cup Sleeve Goes Viral
MSR838 via TikTok
Minnesota based Caribou Coffee is gaining traction worldwide thanks to a TikTok user who created a video on the job.
Michael Reinhardt is a shift manager at a Caribou location and had to go through the cup sleeves printed with fun outdoorsy sayings. Caribou Coffee is famous for its cute outdoors aesthetic and encouraging people to stay awake and experience life. One of their most recent quotes doesn't match the current climate.
Every fourth sleeve said "fight the urge to remain indoors". With social distancing guidelines and as we are just coming out of a Stay at Home Order to fight COVID-19, it just didn't seem right for the current situation the world finds itself in. As a result Micheal had to go through and pull all the sleeves from their shipment.
It really is just unfortunate marketing. Who knows these sleeves might have been created months ago before the pandemic was declared, and the way production happens they could've just rolled out at a really bad time. I personally don't think Caribou Coffee meant this to be malicious in any way.
Check out the viral TikTok below. It has generated over 237,000 likes and 1.4 million views in the first three days of it being on the video platform.
Enter your number to get our free mobile app
10 Minnesota Photos That You Can Smell Through Your Eyes