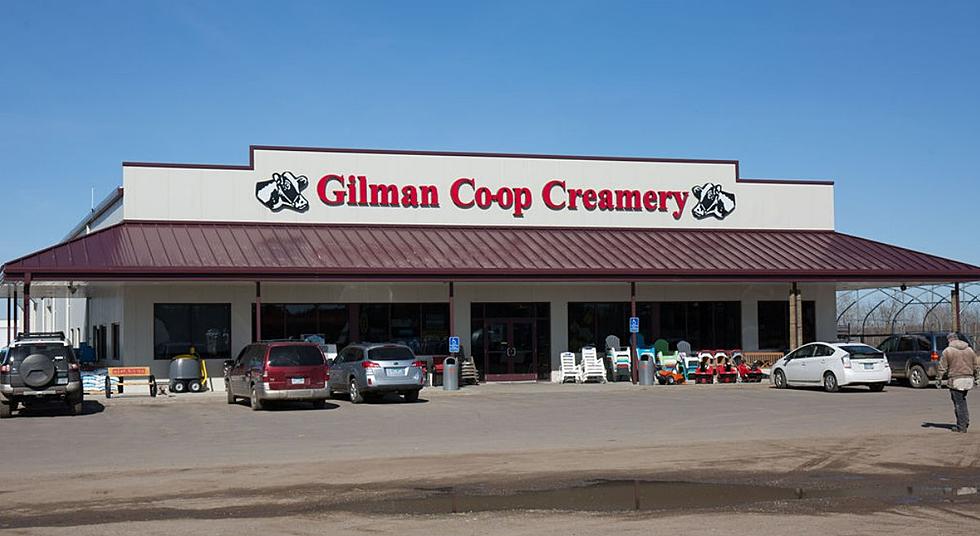 Gilman Coop Creamery Hosting Easter Events
Gilman Coop Creamery via Facebook
The Gilman Coop Creamery is an "Easter With Gilly" event on April 2nd. The event will feature pictures with the Easter Bunny, sales inside the store, children's activities and crafts. The event is set to run from 10 a.m. to 12 p.m. on the Sunday before Easter.
Gilman Coop Creamery is also hosting an in-store Easter egg hunt on Saturday, April 8th. Prizes will range from trinkets to candy to gift cards and eggs will be found in 'unlimited' hiding places throughout the store. The egg hunt is slated for 12 p.m. to 2 p.m. on the 8th.
If you have never been to Gilman Coop Creamery, you have to go check it out! They have almost anything you can imagine at the store from tires to feed to everyday items. They even have a cool toy section our son loves to check out, featuring a lot of farm-based toys like tractors and animal toys.
From their website:
Welcome to Gilman CO-OP Creamery! You do not have to be a member of a CO-OP to buy from our store. We have a vast selection of dairy items and supplies including the most delicious variety of cheese and butter.

Gilman CO-OP Creamery also carries a great selection of clothing, hardware, and tools for any job big or small. We carry custom ground feed to fit any animals diet and hydraulic hose ends. We even fill propane tanks! If you fill three twenty pound tanks you get the fourth one for free! Be sure to check our our new store!
Come With Us and Tour Gilman in Pictures