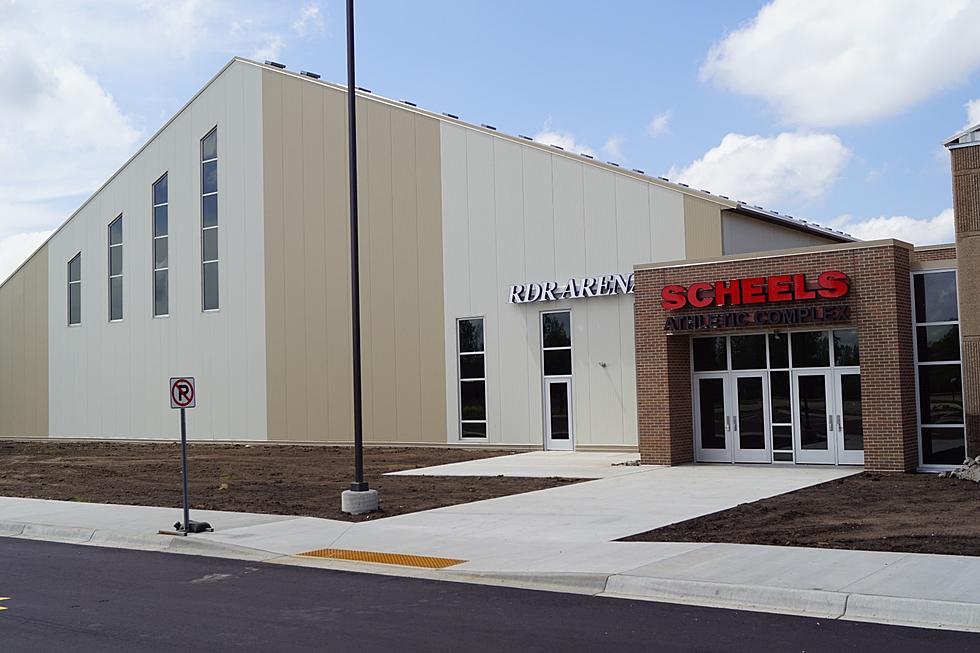 Huge Craft & Vendor Sale Coming To Bernicks Arena In Sartell This Month
(Photo: Alex Svejkovsky, WJON)
If you're a fan of finding a deal or a cool new treasure, this event is for you. There'll be a huge craft and vendor sale at Bernicks Arena in Sartell this month!
On Saturday, August 14 you'll be able to browse through craft projects and baked goodies from 10 a.m. until 3 p.m. It's like a giant garage sale, but with food. Sign me up!
According to the official Facebook event page, you'll be able to check out project ranging from handmade wood crafts to jewelry and more. Like we said, if you like treasure hunts and garage sales, this will be right up your alley.
There's a giant sign advertising the event in front of the complex and I see it twice a day on my ride to and from work. It's been teasing me. I can't wait for this event to get underway.
Sounds amazing, right?! Plus, you'll also be able to get a glimpse of the all new Scheels Athletic Complex which is right next to Bernicks Arena. I haven't been inside of it yet, but I've wanted to.
This might be a great option for anyone who wants to get a head start on your holiday and Christmas shopping. Fall is right around the corner, maybe you'll find something to add to your autumn collection.
One thing is for sure, this is five hours worth of pure bliss on your Saturday.
Bernicks Arena is located 1109 1st Street South in Sartell.
%2C%22ref_notif_type%22%3Anull%7D" title="Official Event Page" align="center"]
Autocross Returns to St. Cloud, Circuit Coming in 2022
10th Annual Butterfly Release Honors Lost Loved Ones in St. Cloud
These Companies Are Now Hiring In St. Cloud