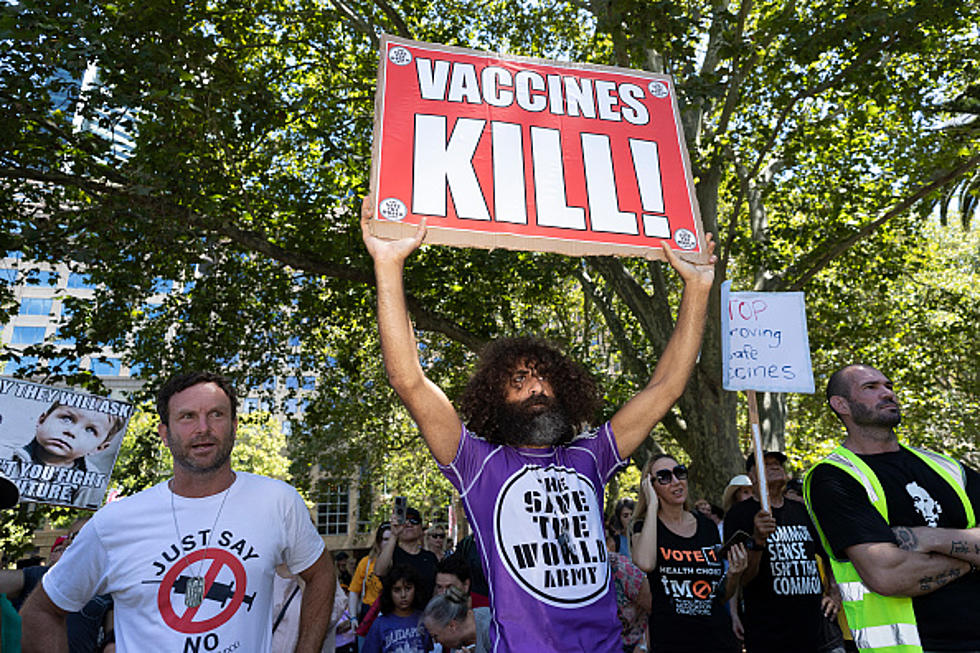 Some Not So Good Reasons For Not Getting Vaccinated
Brook Mitchell/Getty Images
Well, here we are just about back where we started. It appeared a few months ago with the vaccines coming out that we were on our way to normalcy but that didn't happen for a few reasons.  Mask mandates are coming back and hopefully, we won't be locked down again.
The main reason was the reluctance of many to get vaccinated. There were a multitude of reasons. For some, there were legitimate reasons and for many, not so legitimate reasons.
With all the mixed messages out there it's no wonder some are reluctant to get the shot. How this thing has turned so political is beyond me.  I just find myself shaking my head and wondering how common sense has become such a rare commodity.
I'm sure you may have heard people give some of these reasons for not getting vaccinated.
There is a microchip in the vaccine that will allow the government to track me.  First of all, I'd seriously doubt one could find a microchip small enough to fit through a vaccination needle. Secondly, chances are you are already carrying around one the most trackable things there is, your cell phone.
The vaccine alters your DNA.  No proof behind this but if it's true and can make my hair grow back, I'm in.
It's just an experiment in government control.  Oh yes, a Worldwide experiment.
I'm young and healthy.  That's nice but this new delta variant in much more easily transmitted and more deadly.  A good amount of the unvaccinated people in the hospital are between 17 and 50.
The lamest reason I've heard for not getting vaccinated is this;
I didn't want Biden to reach his goal of 70% by the 4th of July. Now, that's just stupid.
If you are not vaccinated and are eligible, get the shot. Experts in the medical field say that this new Delta variant will find the unvaccinated. Why take a chance on getting yourself, friends, family, co workers or anyone else sick?
READ ON: See the States Where People Live the Longest
Read on to learn the average life expectancy in each state.
10 Phobias That Make Living in Minnesota Challenging
The 25 Best Places to Live in Minnesota
Stacker
compiled a list of the best places to live in Minnesota using data from
Niche
. Niche ranks places to live based on a variety of factors including cost of living, schools, health care, recreation, and weather. Cities, suburbs, and towns were included. Listings and images are from
realtor.com
.
On the list, there's a robust mix of offerings from great schools and nightlife to high walkability and public parks. Some areas have enjoyed rapid growth thanks to new businesses moving to the area, while others offer glimpses into area history with well-preserved architecture and museums. Keep reading to see if your hometown made the list.