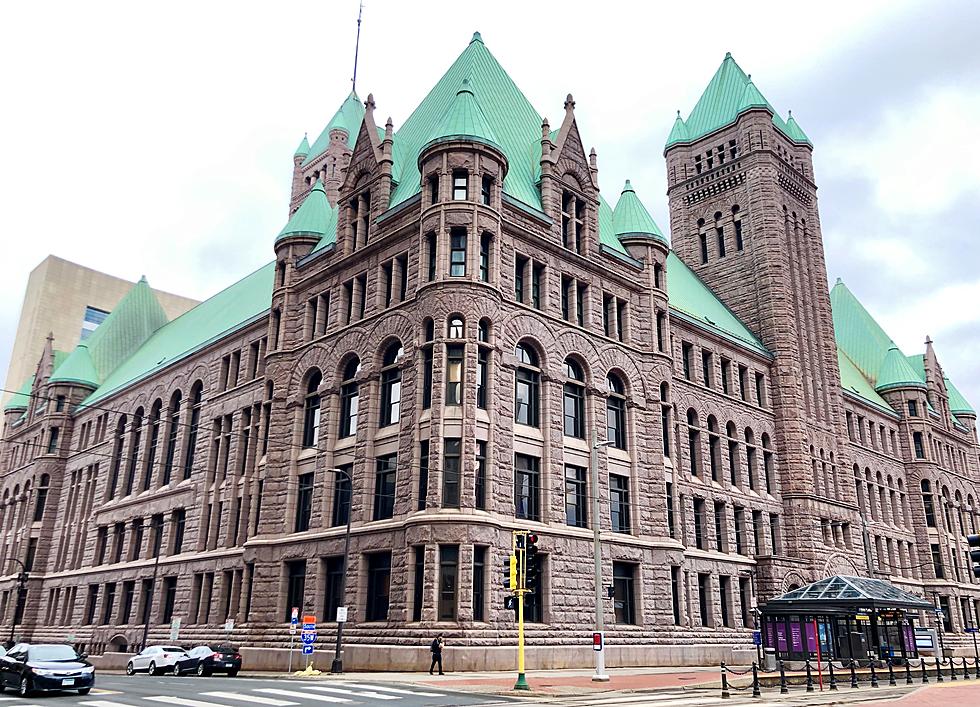 Lawsuit: Minnesota Courts Delay Making Civil Lawsuits Public
Minneapolis City Hall/Hannepin County Courthouse (Aaron Galloway/Townsquare Media)
(The Center Square) – A new 19-page lawsuit says Minnesota court administrators are delaying notice of civil lawsuit case proceedings to media and members of the public.
Courthouse News Service filed a lawsuit targeting Minnesota State Court Administrator Jeff Shorba, Second Judicial District Administrator Heather Kendall, and Fourth Judicial District Administrator Sara Gonsalves.
The lawsuit says Minnesota state courts, including Hennepin County District Court and Ramsey County District Court, don't make complaints available to the public as they cross the virtual intake counter.
Instead, Courthouse News says the defendants withhold e-filed civil complaints until court staff has finished administrative steps known as "processing", which delay newly filed civil complaints between one to three days after filing.
The lawsuit says this delay harms its 30,000 weekday readers and its 2,200 subscribers nationwide.
"When a complaint is withheld, the news it contains grows stale," the lawsuit says. "The public is left unaware that a civil action has commenced and that a litigant has invoked the power of the judicial branch of government. A delay of even one day means that by the time the complaint can be reported, the news of its filing has already been overtaken by the next day's news and is less likely to ever come to the public's attention."
Minnesota's State Court Administrator's Office doesn't comment on pending litigation.
The lawsuit says policies and practices that restrict access to the new civil complaints are subject to constitutional scrutiny.
"Courthouse News has a First Amendment right of access to new civil complaints filed with Minnesota state courts," the lawsuit says. "Such access is fundamental and essential to accurate and fair news reporting of civil court actions, and thus, vital to the public's ability to monitor the activities of the judicial branch of government. Any unjustified delays in access result in unconstitutional restrictions of the press's and public's ability to perform that important role."
LOOK: Highest-rated Free Things to do in Minnesota, According to Tripadvisor
Stacker
compiled a list of the highest rated free things to do in Minnesota from
Tripadvisor
.
The Center Square
is a project of the 501(c)(3) Franklin News Foundation. We engage readers with essential news, data and analysis – delivered with velocity, frequency and consistency. If you would like to read the original article,
click here.