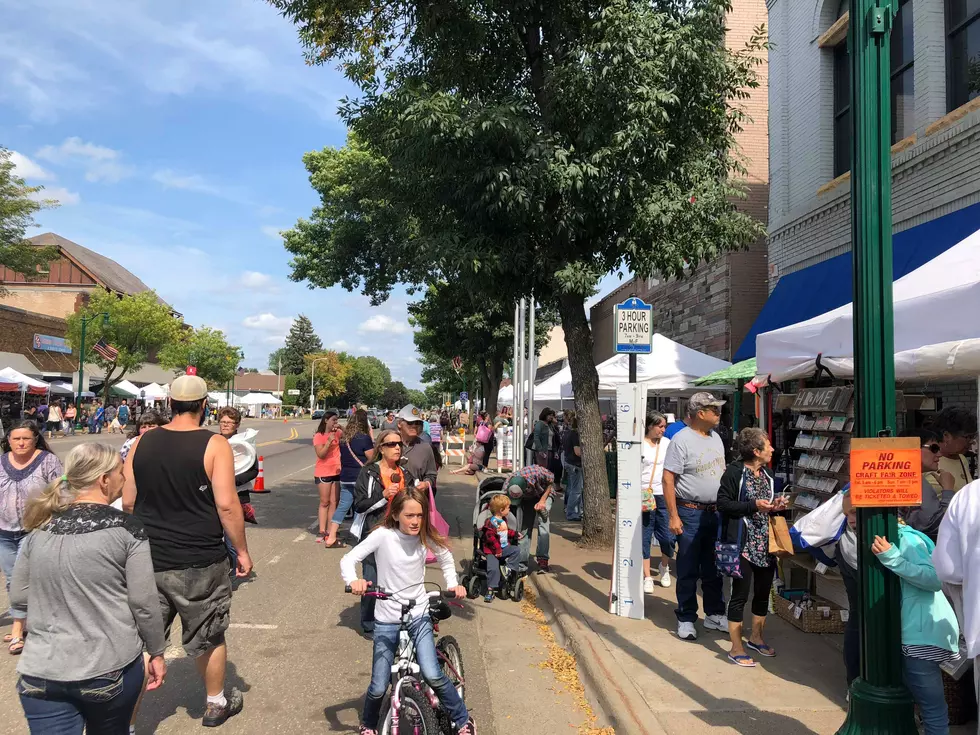 Little Falls To Host 'Markets & Music On The Mississippi' Starting This June
Abbey Minke
Little Falls hosts one of my favorite events of the year, the Little Falls Arts and Crafts Fair. If you've never been there before, you need to go. They've got everything. It's not a little gathering either, it's massive.
Well, now they're hosting an event called, 'Markets and Music On The Mississippi'. It's a monthly event though out the summer featuring two of my favorite things...farmers markets and music.
The first event of the year kicks off on Thursday, June 24th from 3 p.m. to 8 p.m. at LeBourget Park. There will be several local vendors on-hand as well as several activities for the family.
If you've got kids interested in miltary and law enforcement vehicles it'll be a great opportunity to see the Remax & Freedom Flight MIA/POW hot air balloons, military vehicle displays and police trucks.
The Minnesota Department of Natural Resources will have displays, there will be several children's activities, farmers markets and of course, it wouldn't be a Minnesota summer event without our beloved food trucks. I can just smell the cheese curds and mini donuts now.
The music will start at 6 p.m. and will go until the event ends at 8 o'clock. Michael Shynes Band will be performing on opening night.
Brothers Tone and the Big Groove will be the musical acts on July 22 and Levi Pelzer will end the summer series on August 26.
The event is free and it's open to the public. LeBourget Park is located on Highway 27 and Paul Larson Memorial Drive in Little Falls.
%7D" title="Markets and Music on the Mississippi Facebook event page" align="center"]
10 Foods That We Are Putting in the Fridge that Shouldn't Be