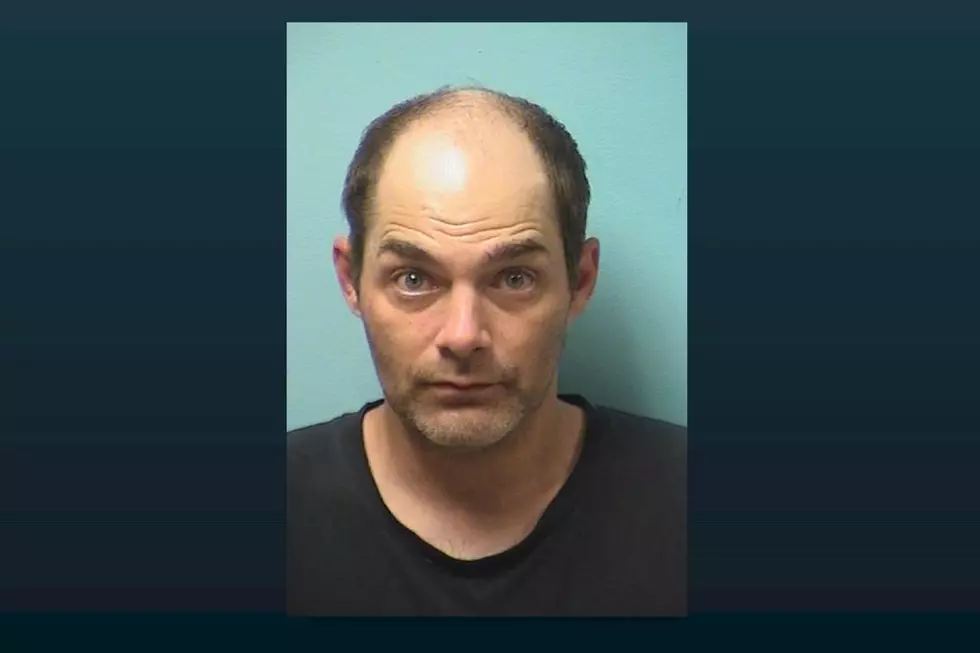 Man Pleads Guilty to Downtown St. Cloud Knife Assaults
Stearns County Jail booking photo
ST. CLOUD (WJON News) -- A man accused of assaulting two men with a knife in downtown St. Cloud last June has pleaded guilty.
Forty-year-old Matthew Larson pleaded guilty to a felony charge of 2nd-degree assault with a dangerous weapon.
St. Cloud Police were called to the 100 block of 9th Avenue North after a man had entered a business at around 8:20 in the evening of June 16th, bleeding profusely from his hand, and asking for towels. The man reported he had an altercation with another man near Germain Towers.
Video surveillance showed the two men exchanging words before the first man punches Larson twice. The video shows Larson raising his hand to block the second punch allegedly holding a knife. The first man immediately recoils and grabs his hand after the punch and Larson runs off.
Police received a report of another assault about 90 minutes later. A man said he was talking on his phone while walking home near US Bank in downtown St. Cloud shortly after 10:00 p.m. when Larson walked past him and asked who he was talking to. The victim didn't answer and kept walking. Shortly afterward, the victim said Larson walked passed him again and struck his hand with a knife causing a deep laceration.
Police tracked Larson for more than an hour before finding him in the area of 11th Avenue North.
Larson will be sentenced on March 14th.
---
READ RELATED ARTICLES
So Long! Minnesota's Ugliest Car Just Got Drove Off To Michigan
Alex Wayne recently bought a mash-up of a Minnesota vehicle. It's a Mini Cooper frame with a Chevy Express van skeleton on top. This vehicle definitely turns some heads as it goes by, but it was supposed to do that.
The 5 Animals Most Likely to Cause Your Death in MN
Minnesota's Ten Tallest Buildings