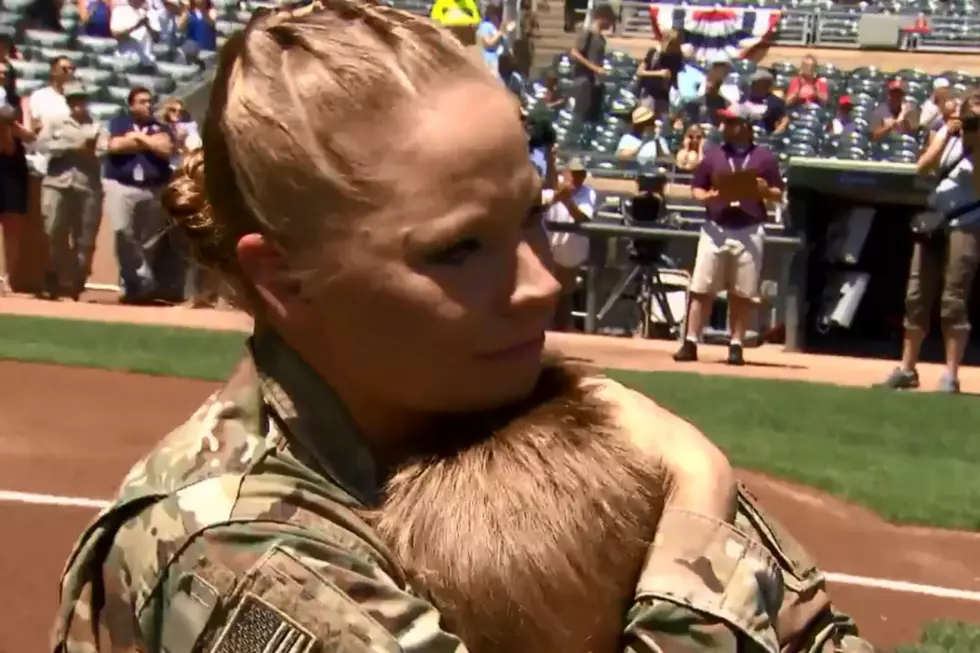 Military Mom Surprises Son at Twins Game Sunday
Minnesota Twins via Twitter
The Minnesota Twins hosted the 15th annual Armed Forces Appreciation Day at Target Field this past Sunday.
Honors of the day included a performance of the National Anthem by a trio from the National Guard and a Black Hawk flyover the field.
But the real tear-jerking moments came when two military parents surprised their kids. One dad surprised his sons in the stands, and Tech. Sgt. Andrea Carotthers of the 148th Fighter Wing surprised her son William at home plate as he competed in the Race the Bases event.