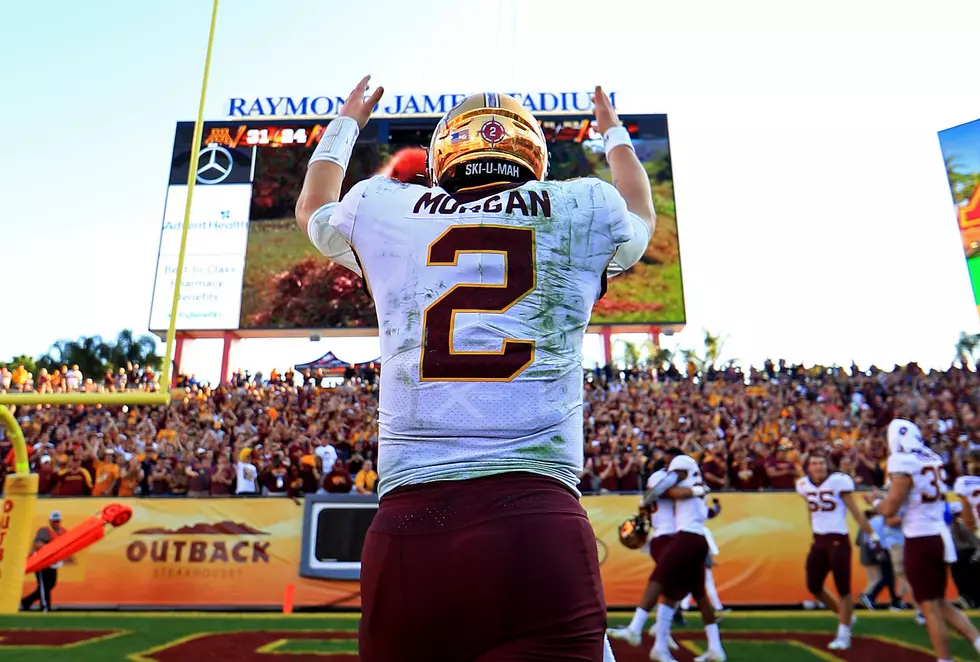 Minnesota Beats Auburn, Wins Outback Bowl
Photo by Mike Ehrmann/Getty Images
Ski-u-mah's were shouted...boats were rowed...and the Minnesota Golden Gophers upset the Auburn Tigers 31 - 24 in the Outback Bowl.
The game did not start out well for Minnesota with an early interception and a little bit later a kickoff return for a touchdown for Auburn. But the Gophers recovered and played well the rest of the game to get the New Years Day Bowl win.
It was a very exciting football game with each team answering each others' scores all game.
Enter your number to get our free mobile app
Tyler Johnson, who had the most receiving touchdowns in Gopher history, had another great game. He scored twice including a big catch in the back of the end zone. He also set a Minnesota bowl record with 204 receiving yards.
There were many big, clutch moments throughout the game. Just the last few minutes of the game had a few of them.
3:47 left - 4th and 1 from the 38. With pressure coming at him, Tanner Morgan lofted a pass over the defenders and Bryce Witham made an incredible one armed catch for the first down.
2:18 left - 3rd and 10 from the 30. Behind some great blocking, Mohamed Ibrahim ran for a 1st down (he had 140 yards rushing in the game).
1:35 left - 2nd and 6 run from Ibrahim for a first down sealed the game.
Congratulations to the Gophers on a great and memorable season. After the game Coach Fleck said he was proud to be a Gopher. Hopefully that pride keeps him here for many years.