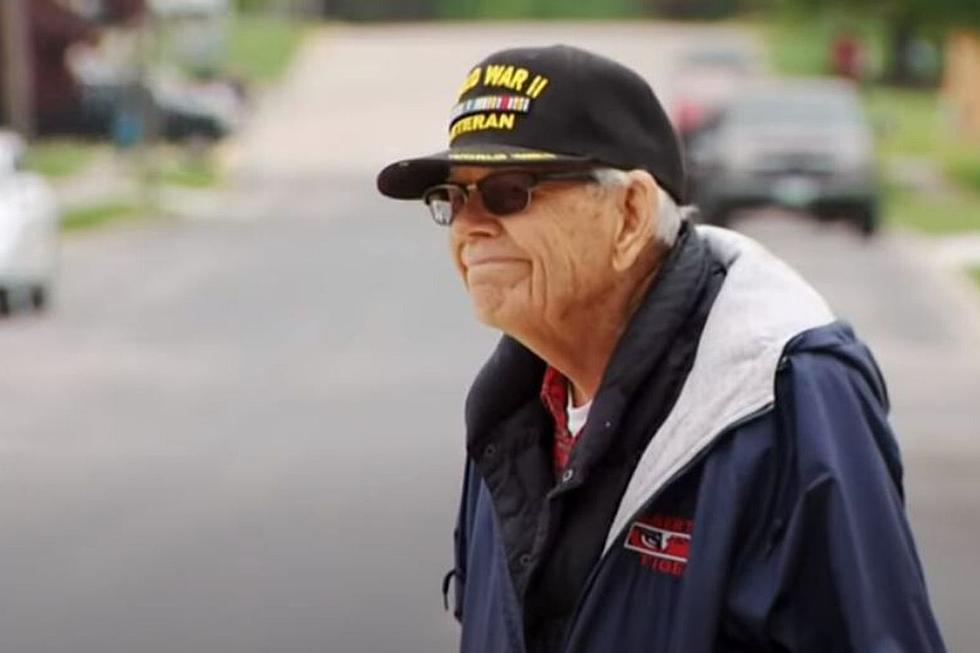 Minnesota WWII Veteran Walking 100 Miles For Charity This Summer
Kare 11 via YouTube
Mickey Nelson from the southern Minnesota town of Clarks Grove has a busy summer ahead of him. Mickey has always been a busy man looking to help out others, and he plans to keep at it as he approaches his 100th birthday.
KARE 11 reported that Mr. Nelson's kids showed him the video of a retired British army captain walking 100 laps in his garden for charity. Mickey pointed out that Captain Tom Moore was using a walker, and he could walk 100 miles without one, so that is what he is going to do.
Enter your number to get our free mobile app
His children set him up a fundraiser with the Salvation Army, one of his favorite charities, and the donations will be directed toward COVID-19 relief efforts, including re-stocking emergency food shelves.
 

Life is a lot different than when I was young - many people live in apartments and have no garden or ways to get food. Some are single parents with young children. This is heartbreaking to think about in a great country like ours.  The Salvation Army is helping people every day.
The fundraising goal is $50,000 and as of Monday, May 25th, over $32,000 has been raised.
Mickey turns 100 on June 27th, and he plans to spread his 100 miles of walks over the course of the summer. If you are interested in donating to Mickey's walk for the Salvation Army, you can do so here. 
Enter your number to get our free mobile app
---
Mickey Nelson celebrated his 100th birthday on June 27th, and ended up raising $100,000 for the Salvation Army, double his original fundraising goal.
---
10 Minnesota Photos That You Can Smell Through Your Eyes